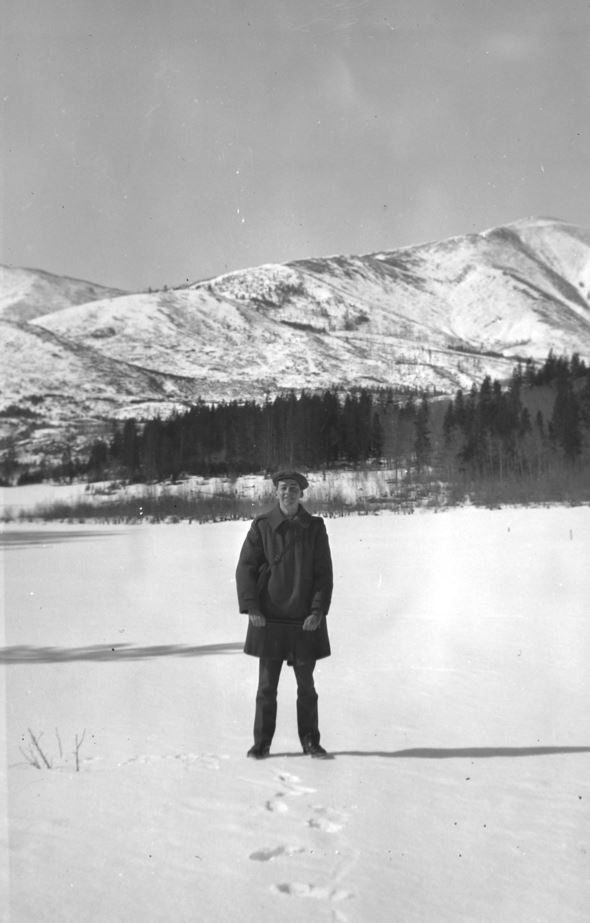 Ben Clarke (1898-1991)
A dedicated and fiercely independent man, Ben was heavily involved in the community. He lived alone in his small home overlooking Pine Valley, cutting and hauling his own wood, carrying food and supplies up the steep hill to his house.
Ben was a gifted storyteller and would spin tales that would captivate his listeners. He wrote historical articles for the Tribune — recording in detail incidents in Williams Lake's history as well as capturing them with his box camera.