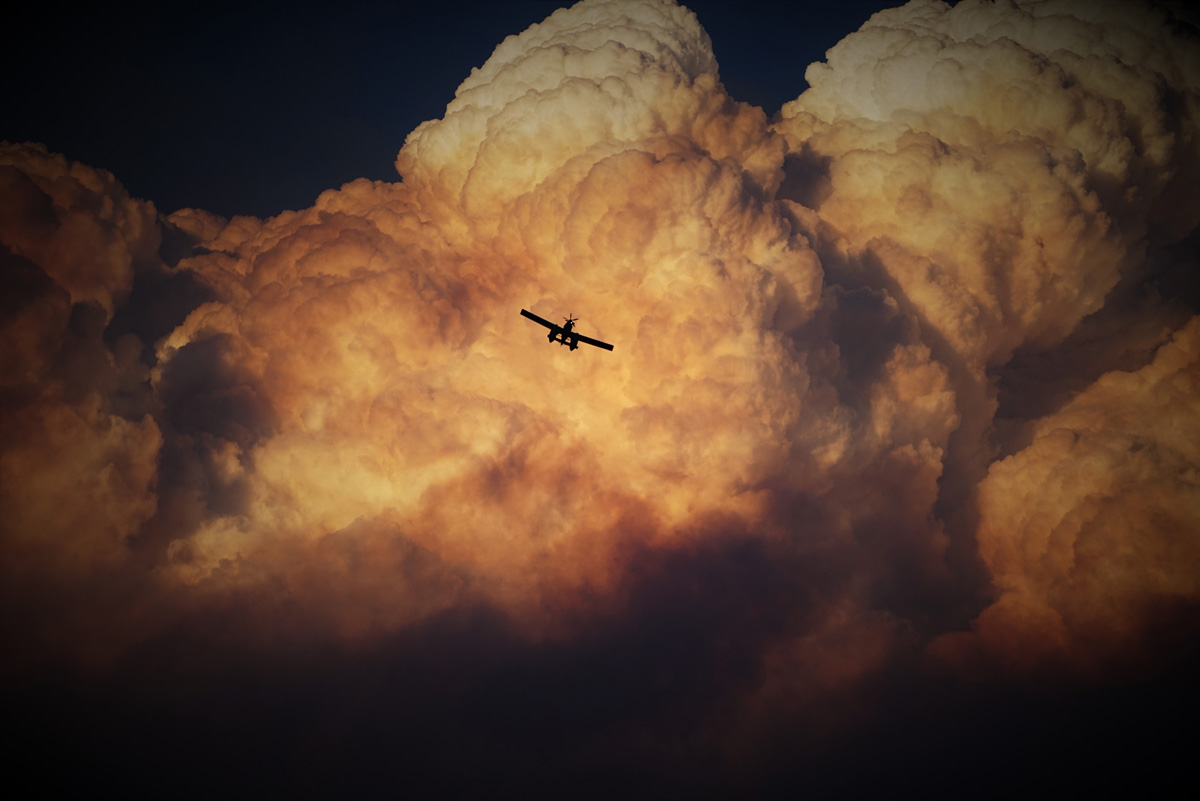 Resiliency in the Face of the 2017 Wildfires
Strong
Cariboo
Photo: Wanda Sheppard
For Optimal Viewing Experience, Please View on Desktop or Laptop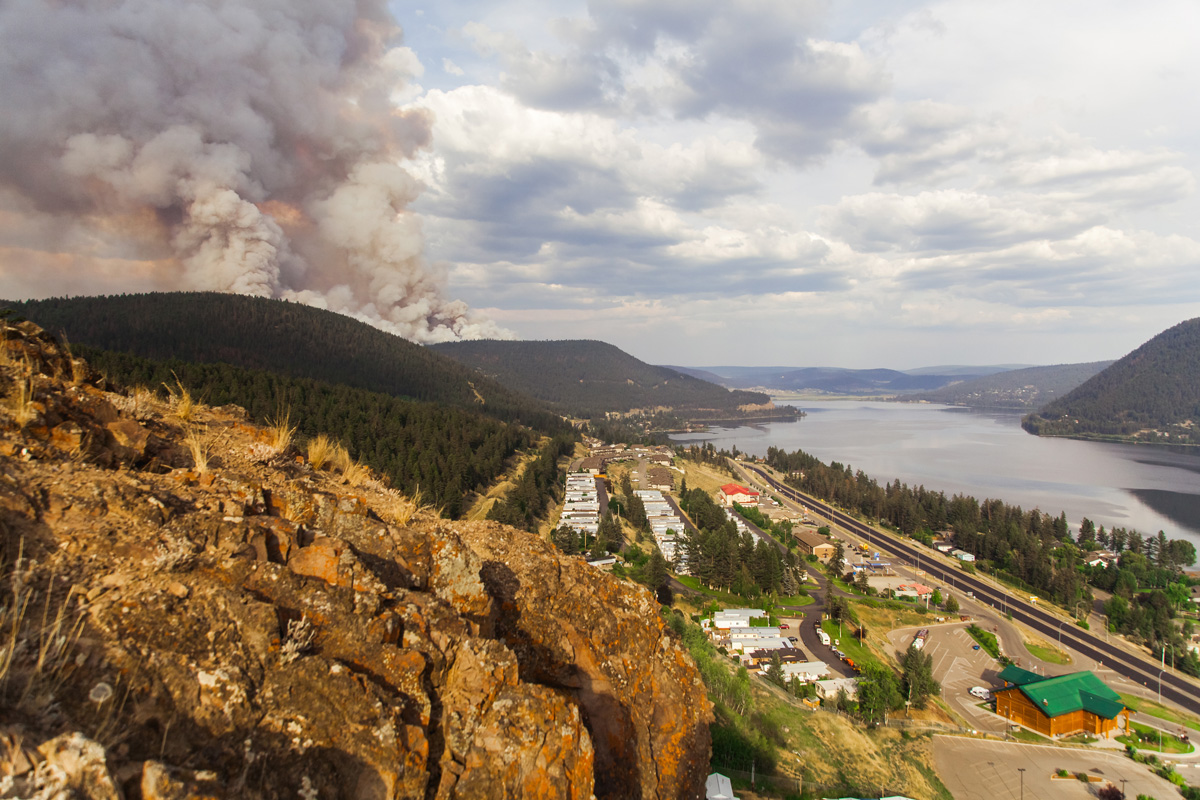 "In the next hour I had 2 friends
stop by to tell me that the crown
land behind my house was on fire."
- Kourtney Thompson
Photo: Kent Bernadet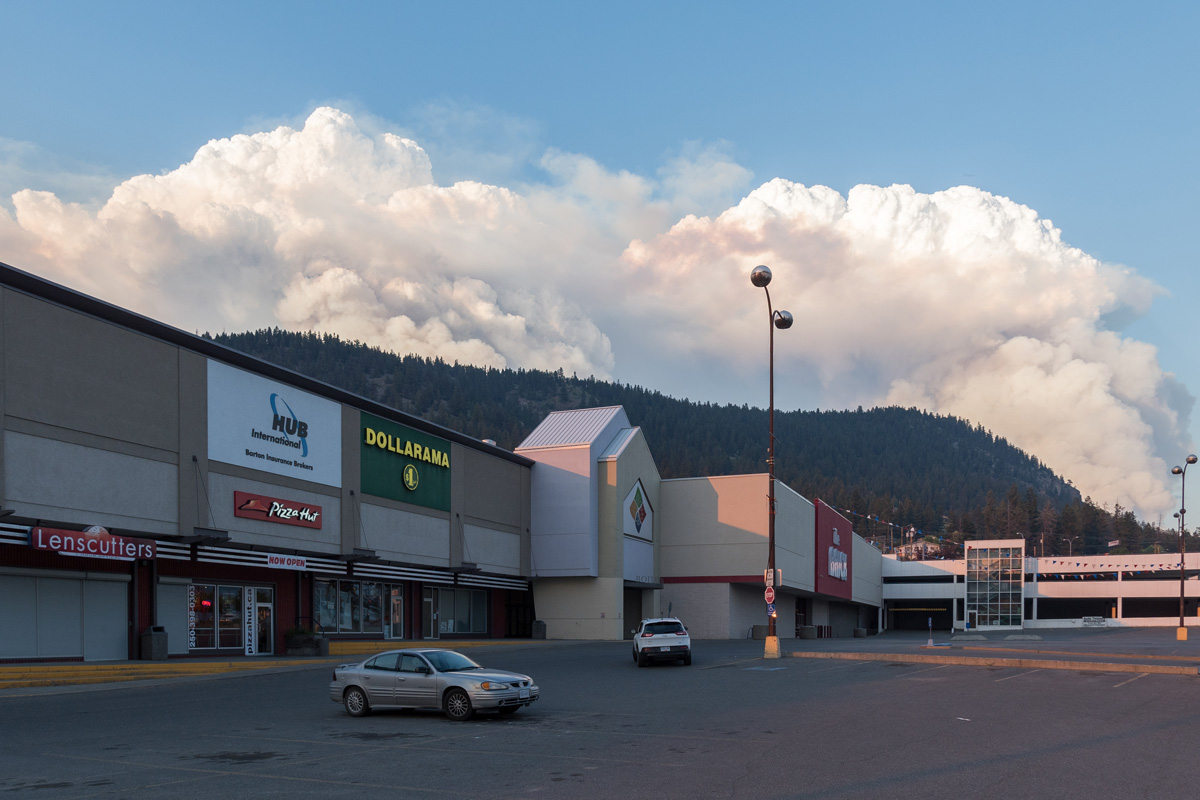 It was chaotic because everybody started putting stuff on Facebook,
saying the store burnt down, our houses are burning down, the gym
is on fire. I live in the home where my granny and my mom had lived,
and it was really chaotic and sad thinking that our home was gone or
was about to go. It was scary.

- Betty Price
Photo: Rick Magnell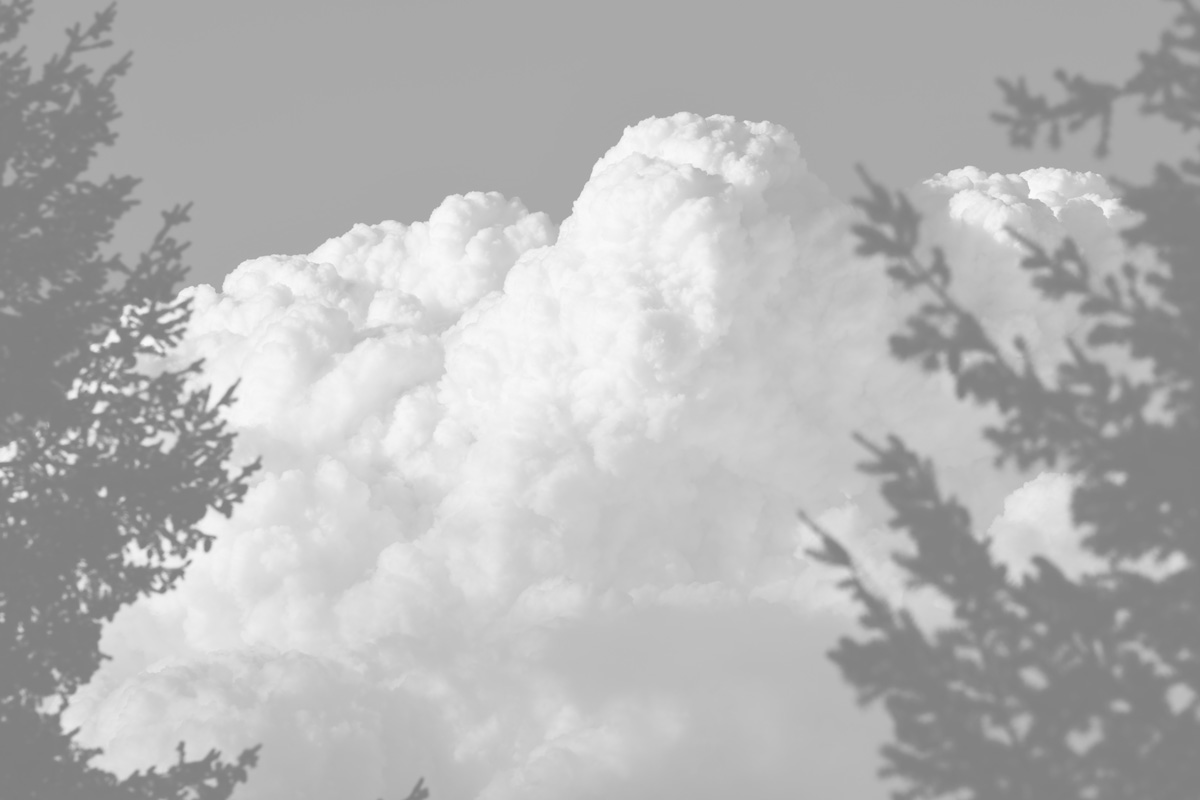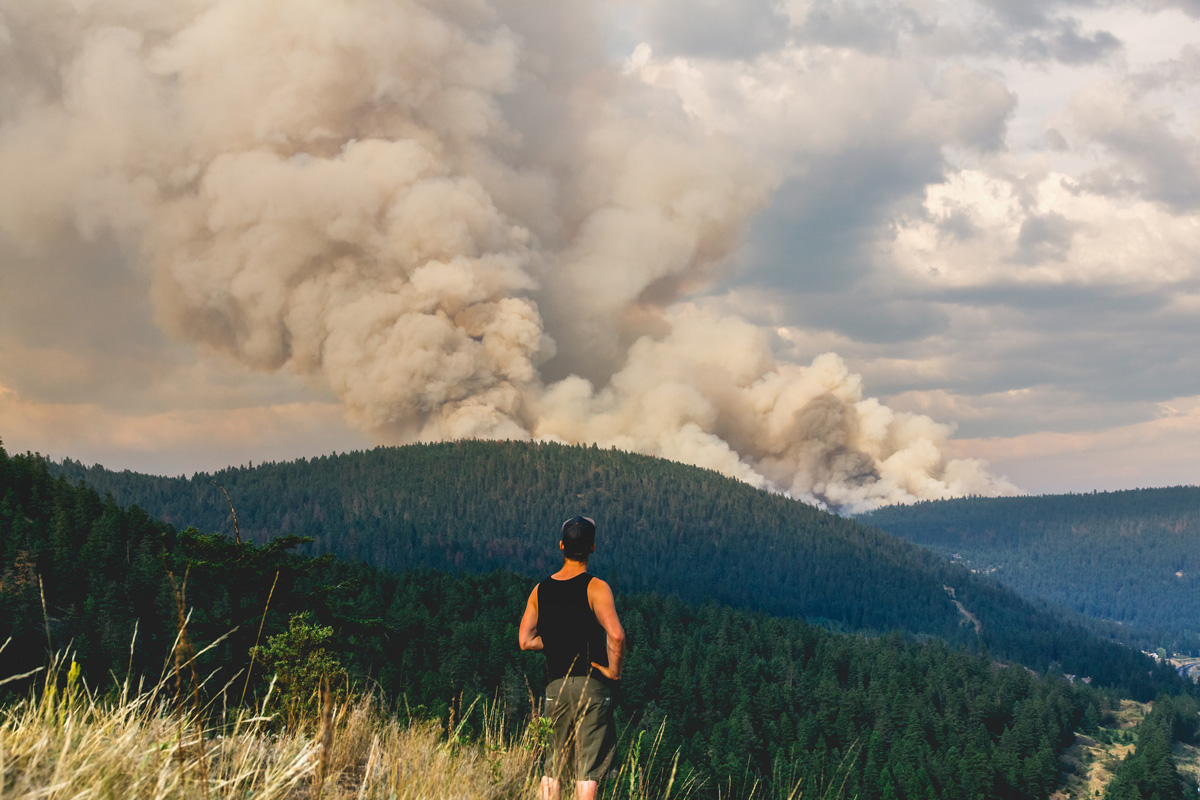 Hot and dry.
Record-breaking.
Unprecedented.
Extreme wind event.
Extreme fire behaviour.
Evacuation alert issued.
Evacuation order issued.
Evacuation route is...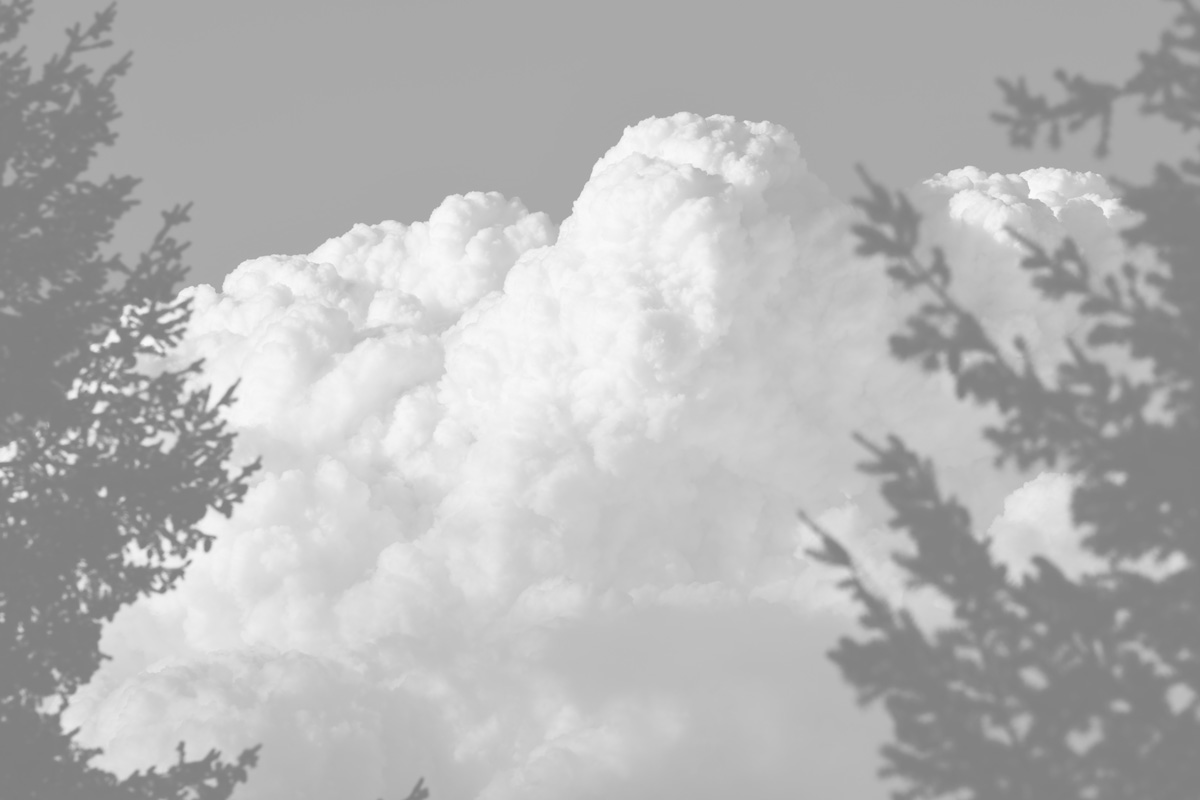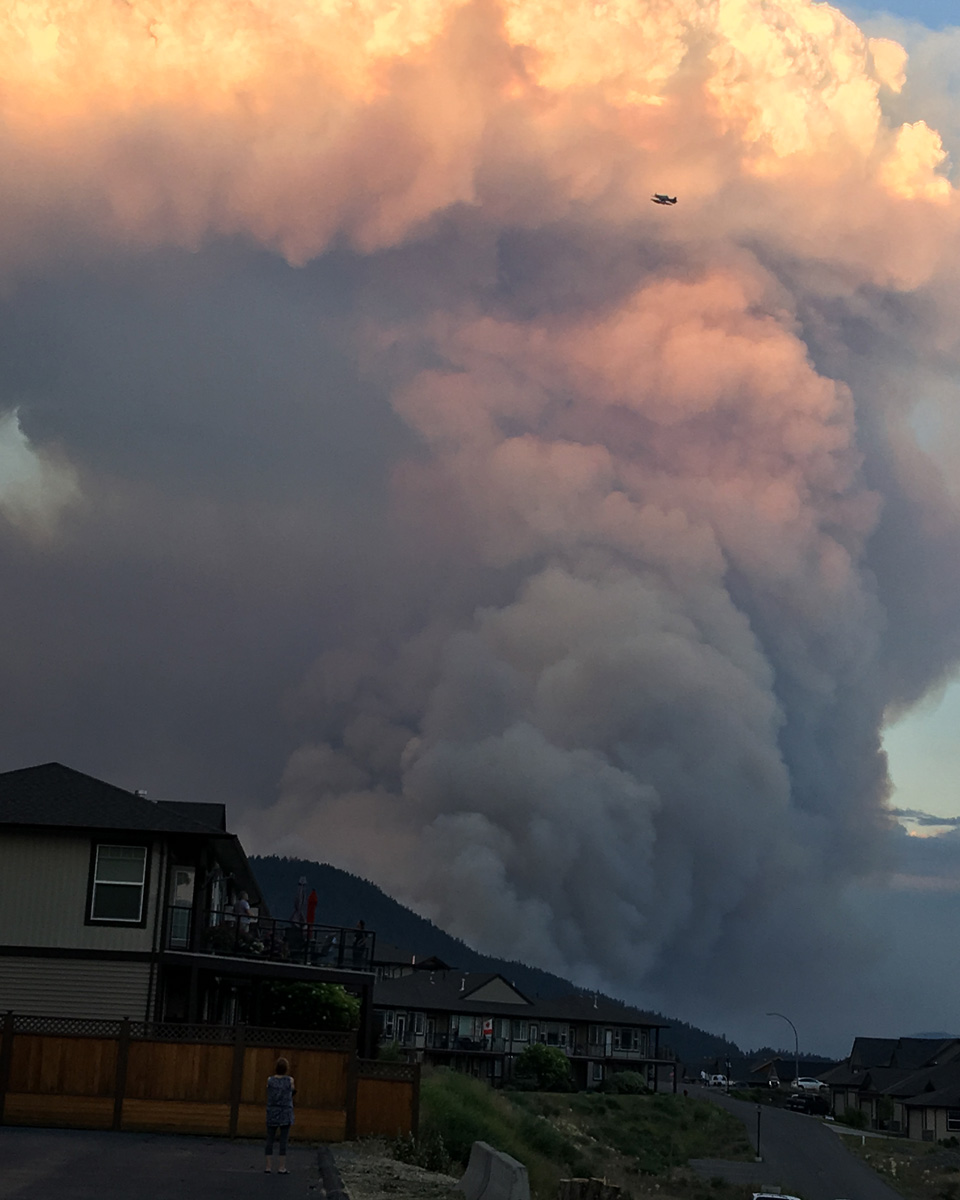 These were the words ingrained in the minds of those who experienced the Cariboo Chilcotin Wildfires of 2017. From those that evacuated safely, to those who lost property or their livelihoods to those that came from around the globe to help, the wildfires were unlike any ever previously seen in British Columbia or Canadian history.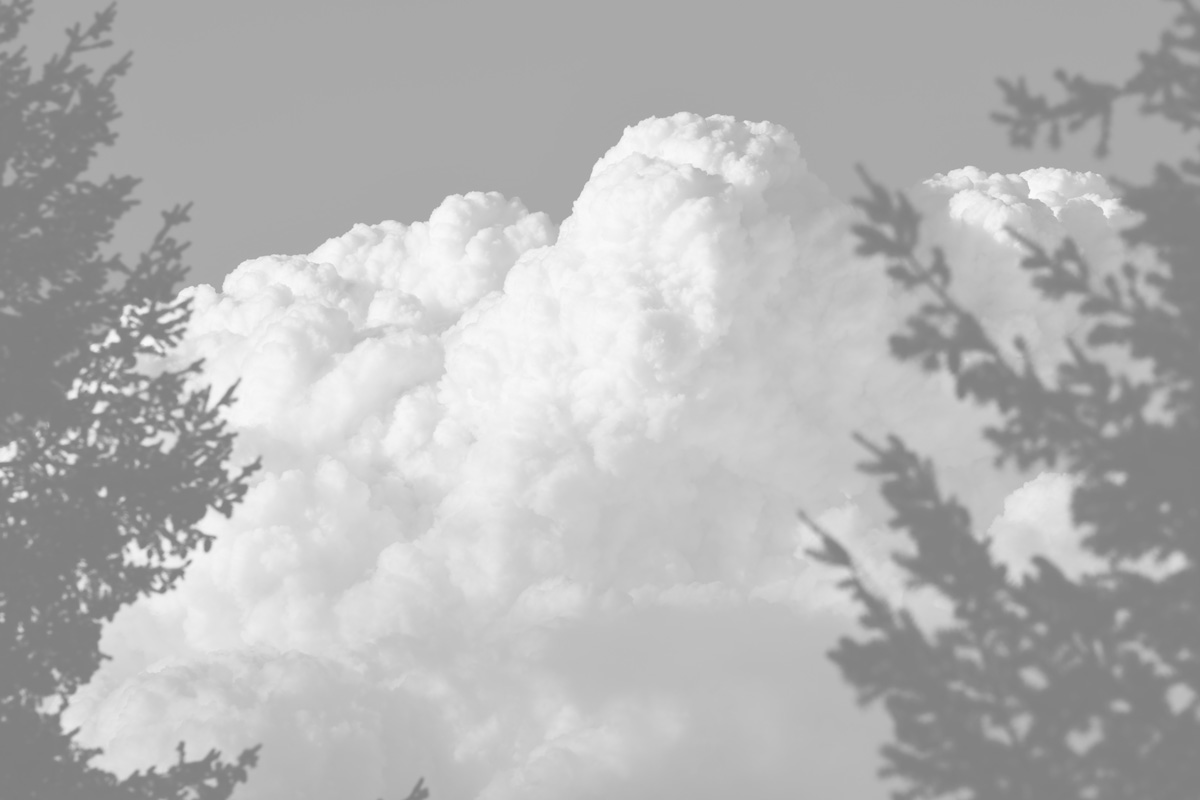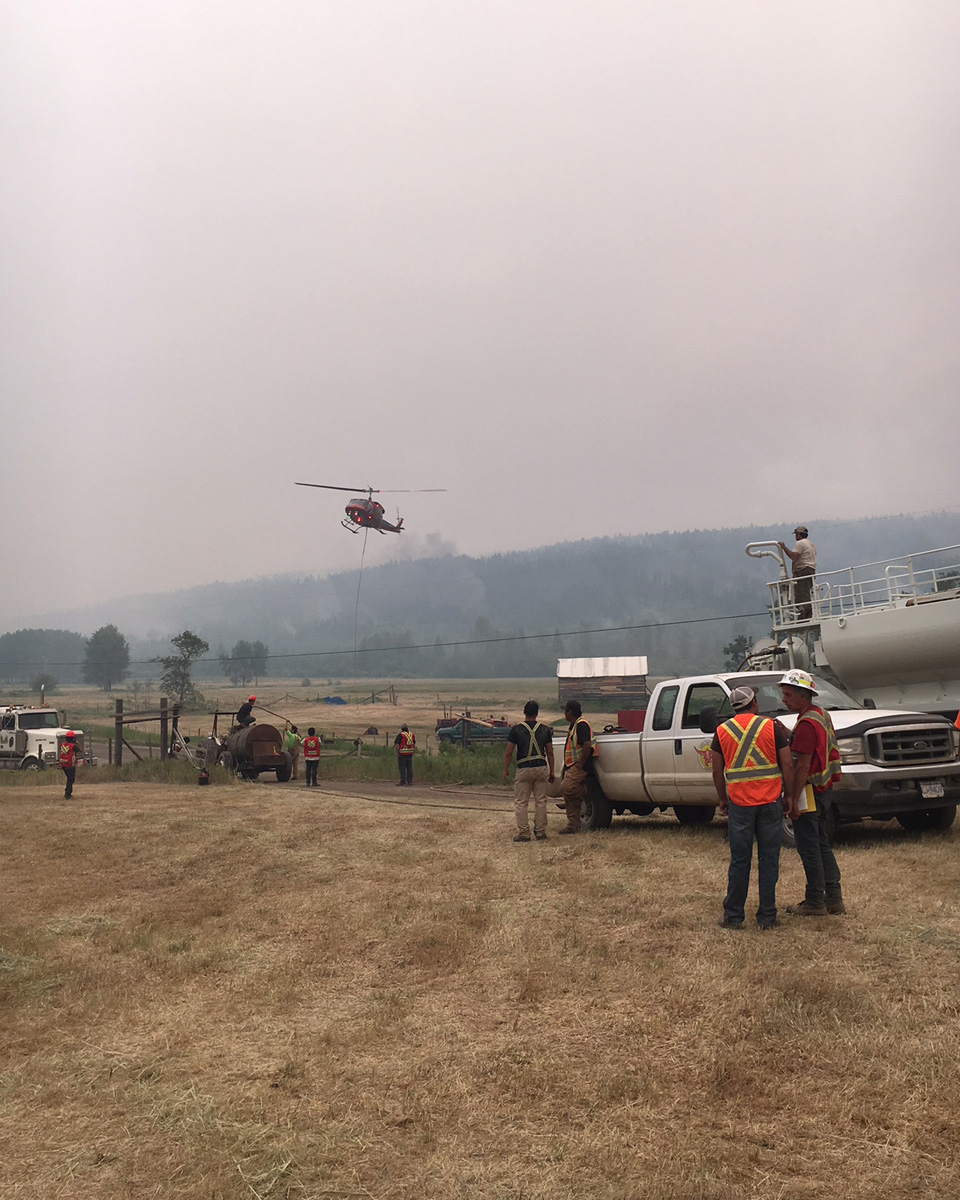 Three extremely large, aggressive. and unpredictable fires, were among the largest in British Columbia; and were all within regional boundaries. The Plateau Fire, which was 19 fires combined, was the largest in the province's history and was only slightly smaller than the devastating Fort McMurray fire that occurred in 2016. The Hanceville fire was the third largest in provincial history, and the structure-destroying Elephant Hill fire, which is on the outskirts of the region, was also among the largest at over 192,000 hectares.
Photo submitted by Xa'tsull First Nation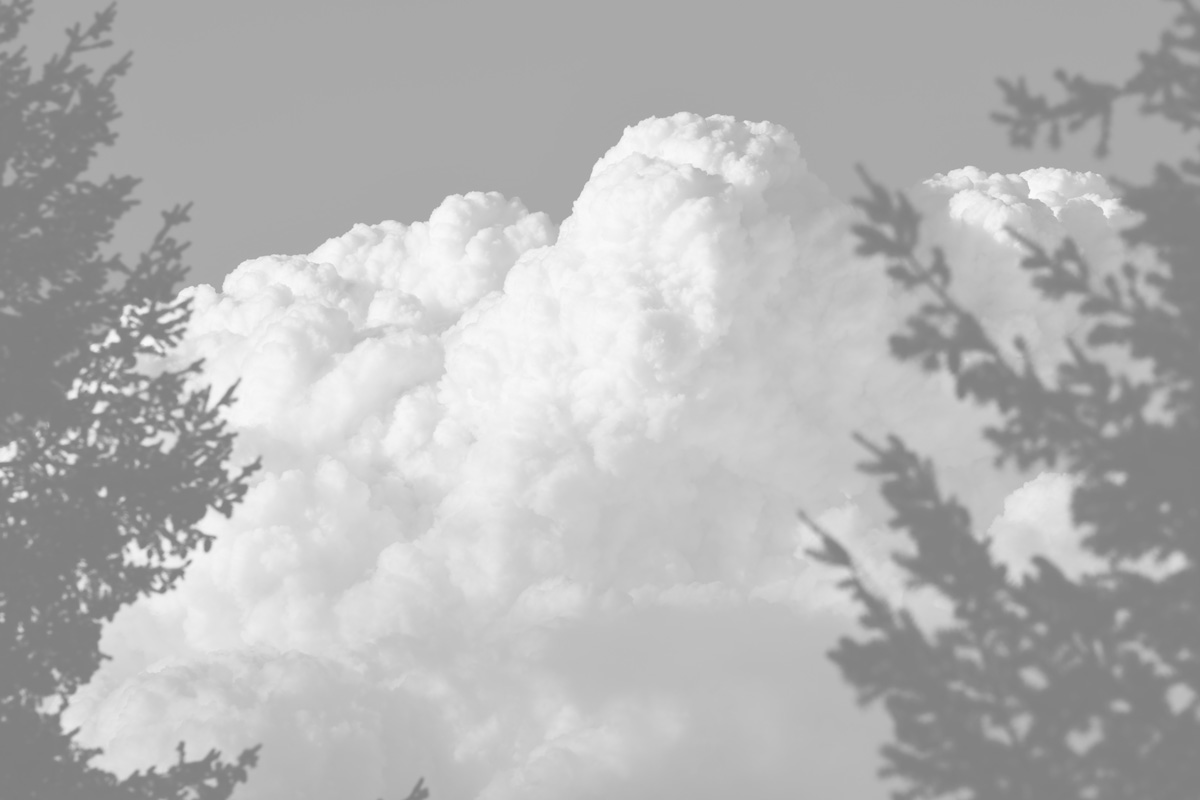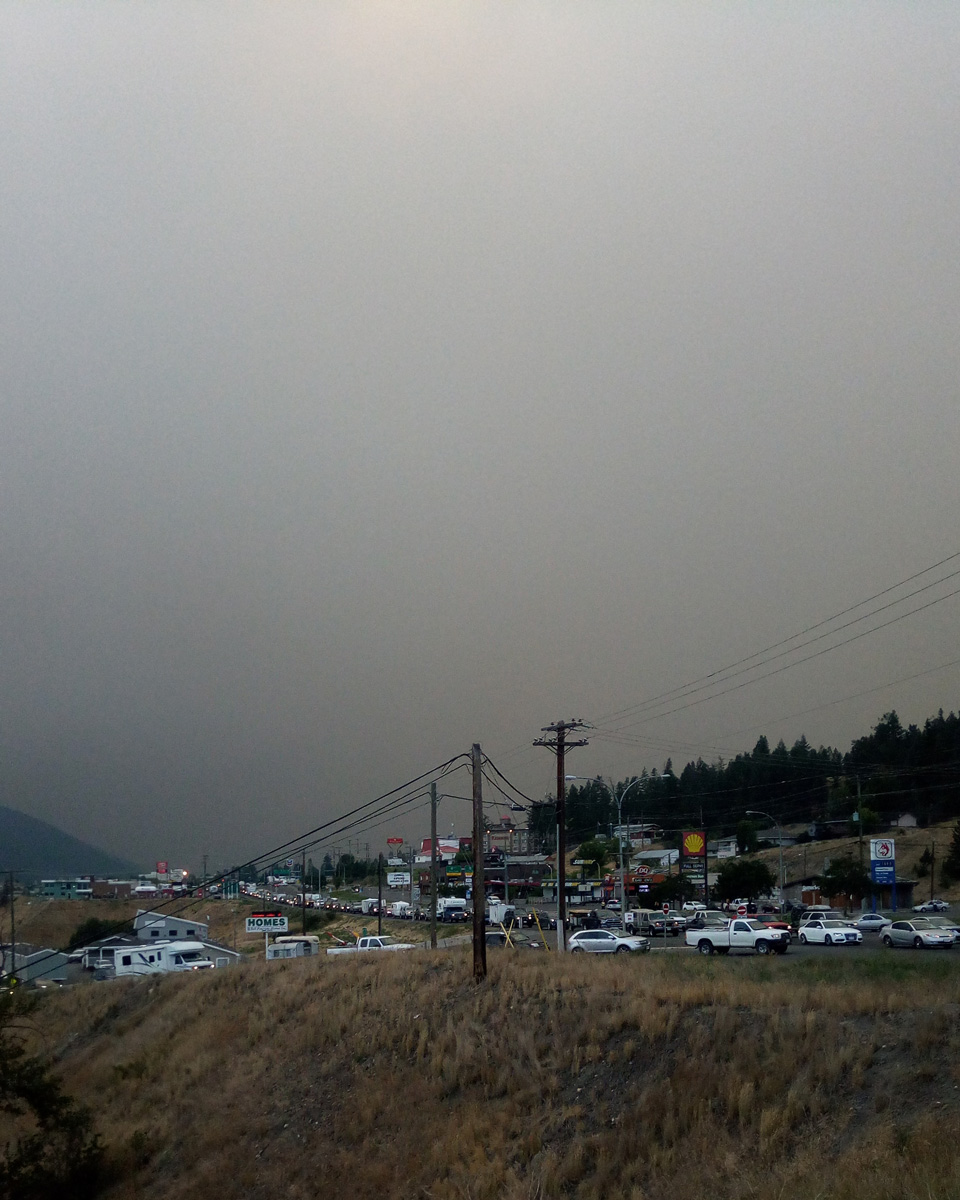 When the Evacuation Order was issued, it brought the total number of people evacuated to almost 40,000. People gathered their possessions and left Williams Lake, heading south to Kamloops. People who had self evacuated during the Evacuation Alert embarked to Kamloops as well, but also to Quesnel and Prince George.
Photo: Casey Bennett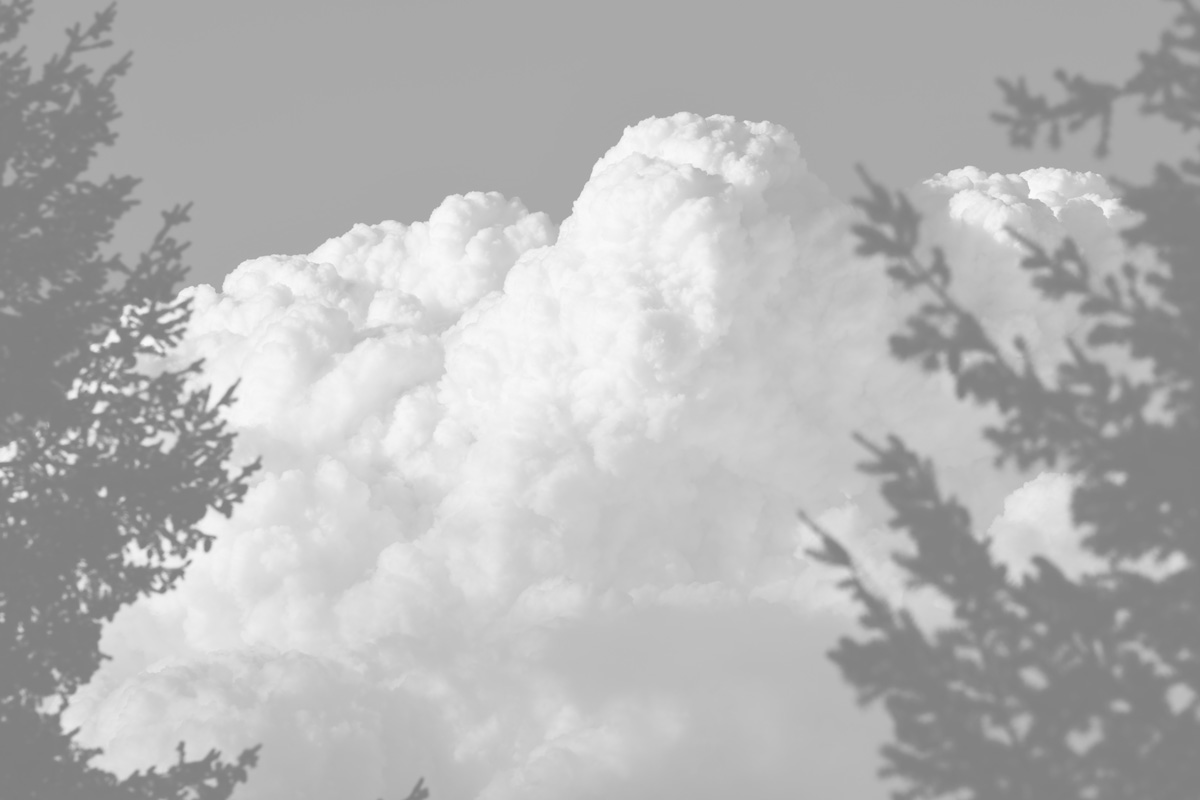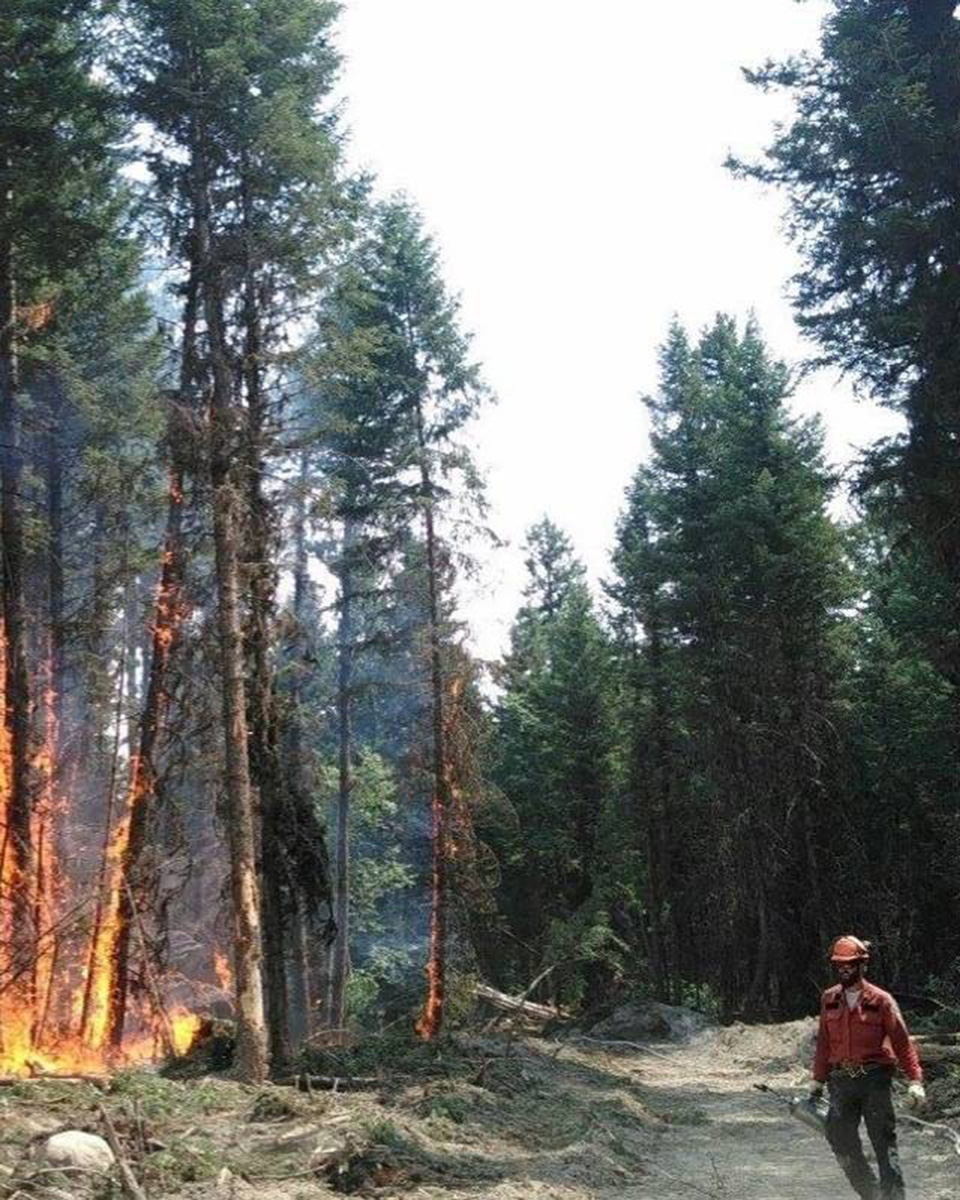 BC Wildfire Service and Volunteer Fire Departments throughout the Cariboo-Chilcotin all fought fires in the Wildfire season of 2017. At peak activity, over 4,700 personnel were engaged in fighting wildfires across B.C., including over 2,000 contract personnel from the forest industry and over 1,200 personnel from outside the province.External support came from the rest of Canada, Australia, New Zealand, Mexico and the United States.
Photo: BC Wildfire Service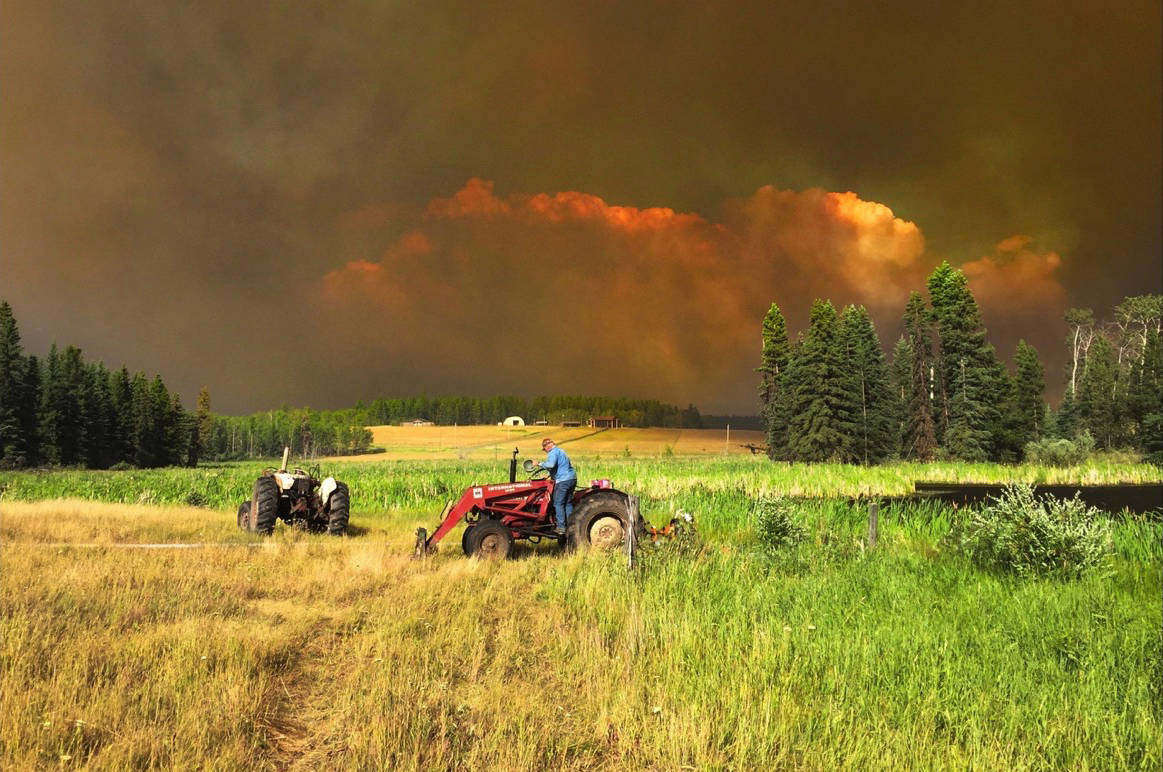 Climate change, lack of precipitation, stronger winds and a build-up of fuels set the stage for the 2017 wildfires, and future
and past fires in western provinces.

Wildfires can spread quickly from a Forest to a Community, becoming what is known as an Interface fire.
Simply, when wildfire enters an urban interface, it is met with even larger fuel loads than those provided
by forests. This includes fences, landscaping materials, vegetation, and structures, items stored on properties, vehicles,
and business and residential structures. This provides a greater challenge, which is quickly taken advantage of by wildfire.

Rapid climate change will affect tree growth rates, mortality rates, disturbance patterns and the distribution of tree species
after disturbances.

Fire activity may increase, with the area burned each year potentially
doubling by the end of this century
Photo: Troy Weil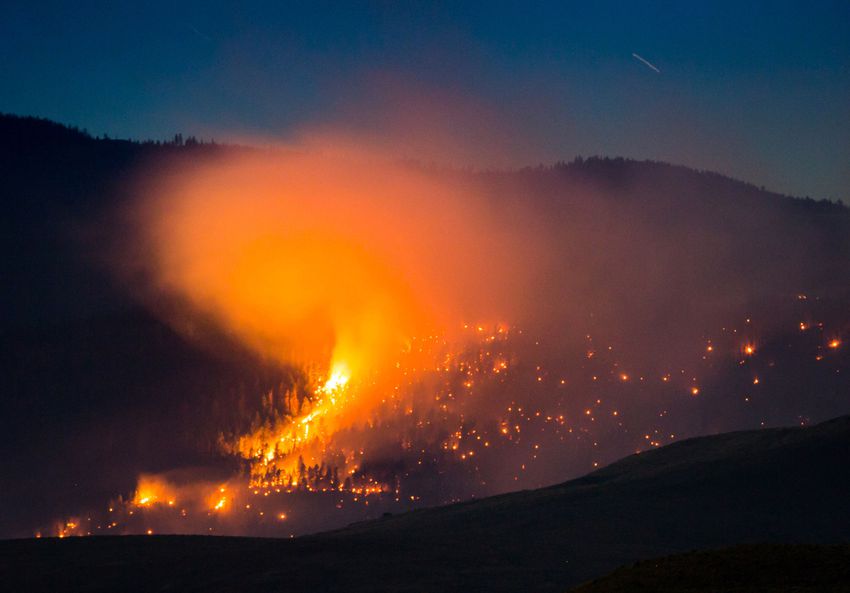 "It's dark, you can see the red of the fire,
it always looks red at night, now you're going down the
road and its dark and dusty, you can imagine the
stress on those people going and where are you going,
and that road you've driven 20 times to town,
it seems like 5 minutes is an eternity –
it's a different thing."

- Dave Dickson
Manager of Emergency Social Services
Photo: Darryl Dyck//The Canadian Press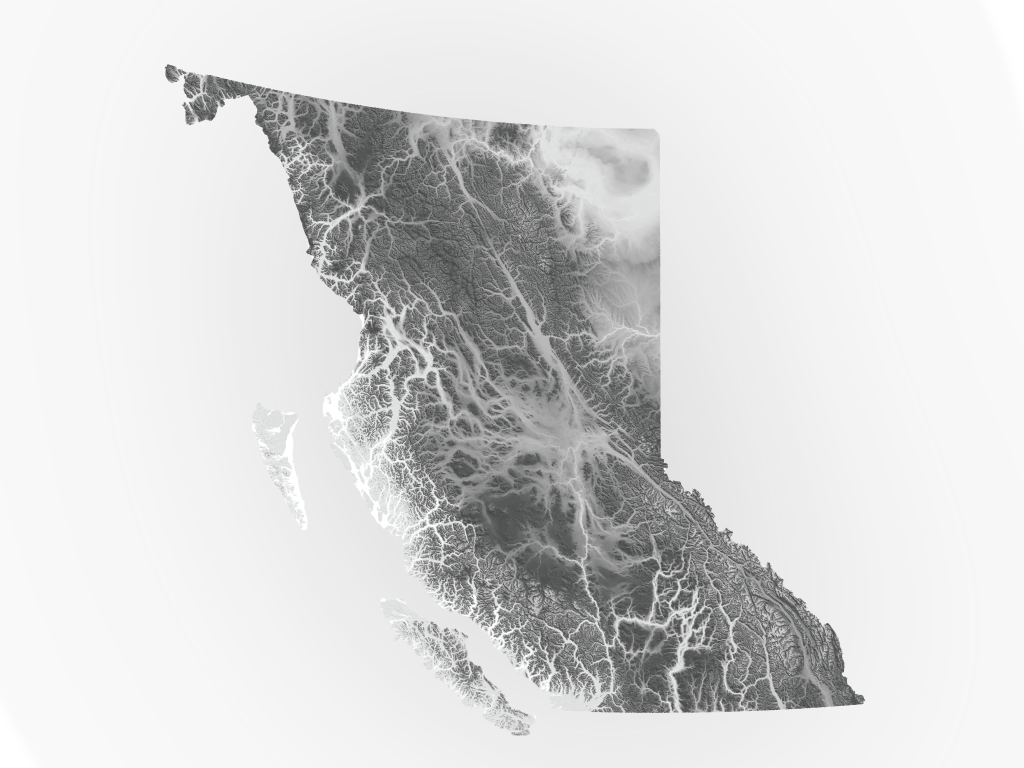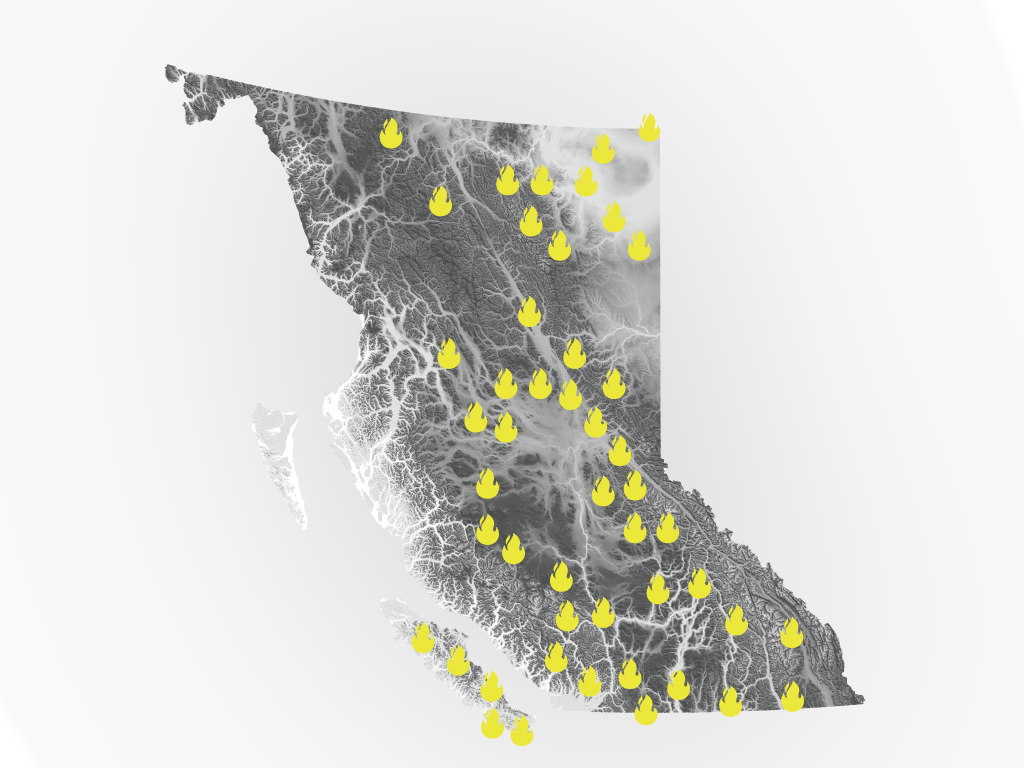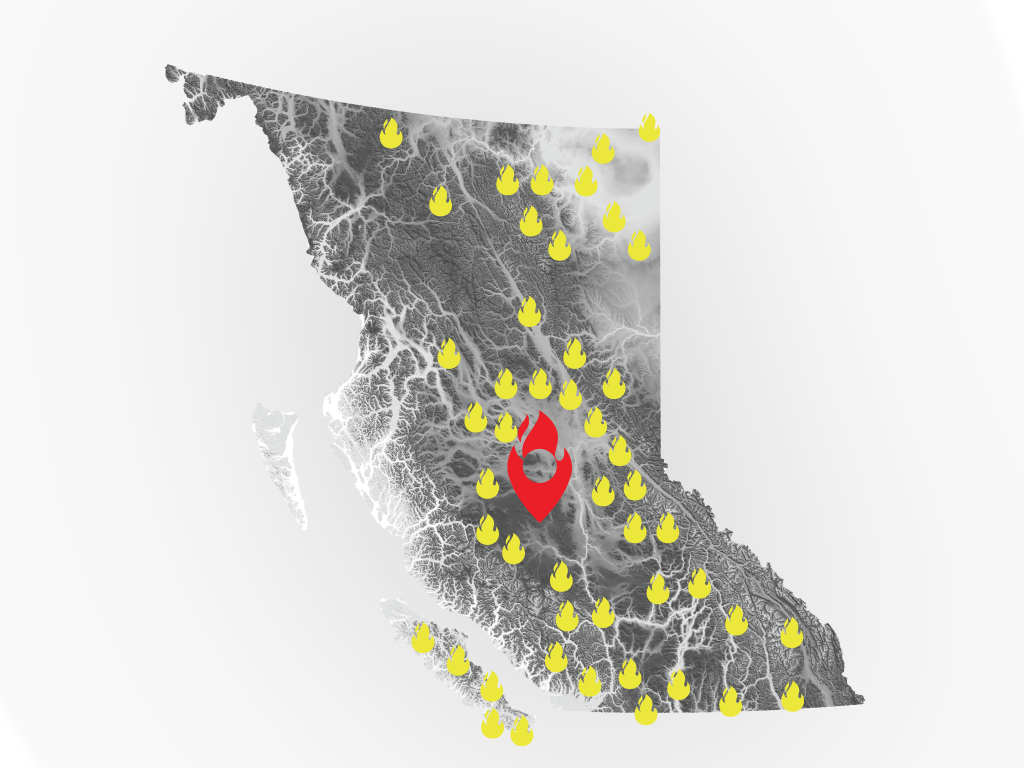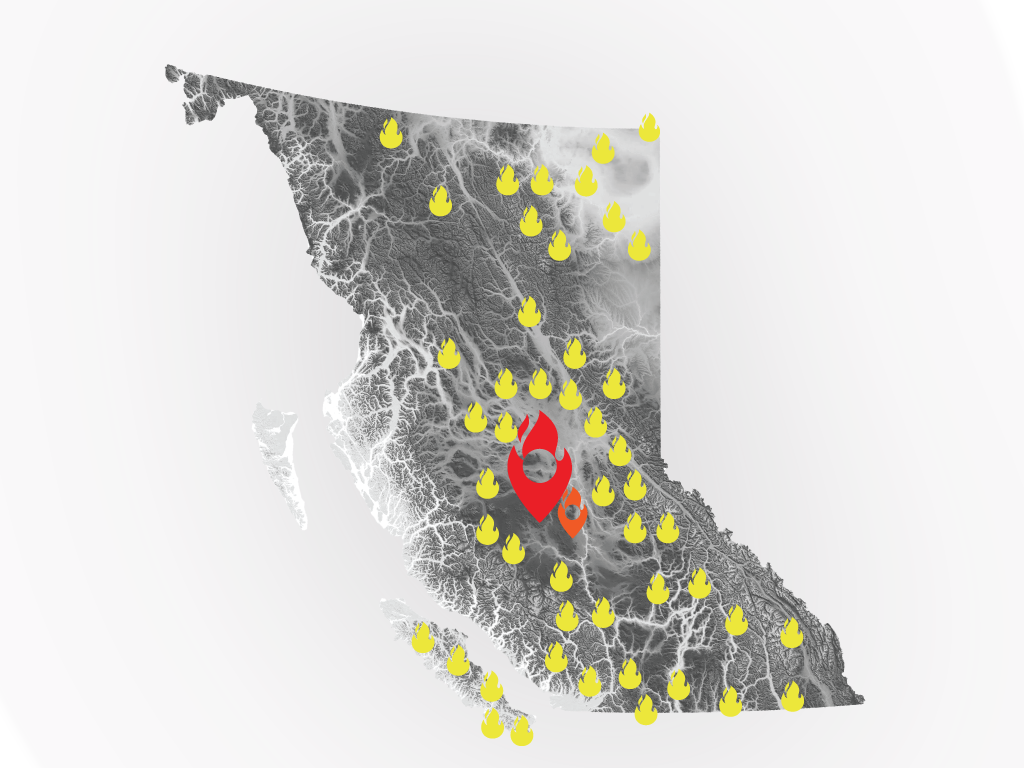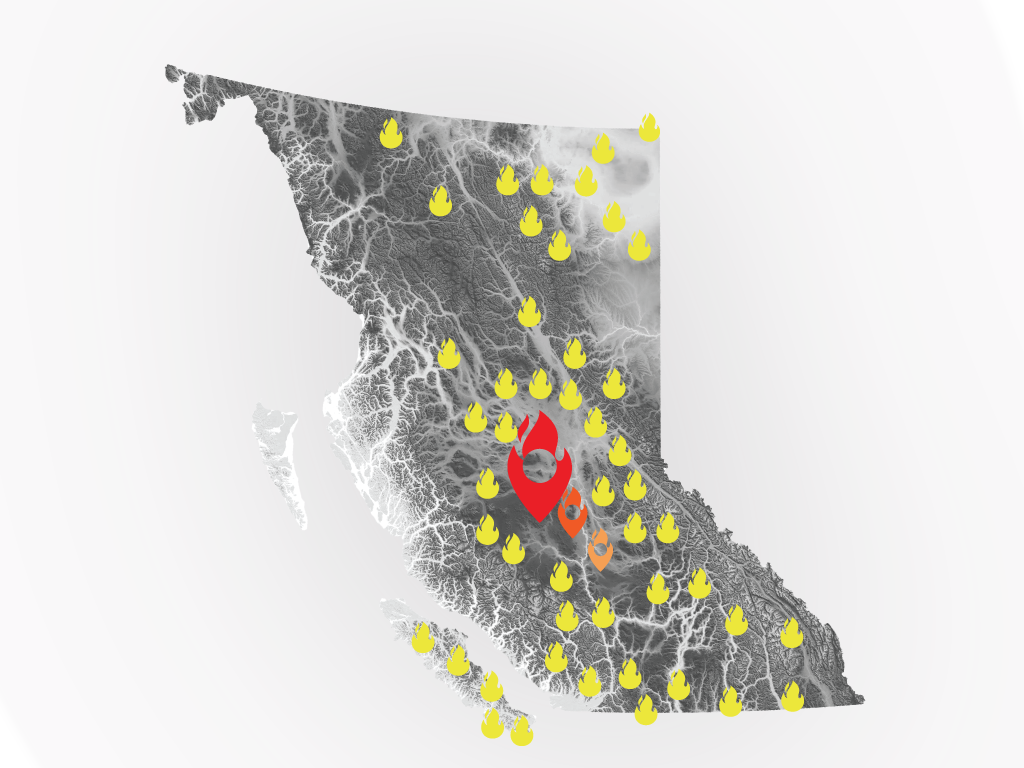 Plateau
Size: 545, 151 ha
Size: 241,160 ha
Hanceville
Elephant Hill
Size: 191,865  ha
Kleena Kleene: 24,957 ha
150 Mile to Wildwood: 12,723 ha
White Lake: 12,212 ha
Spokin Lake: 3387 ha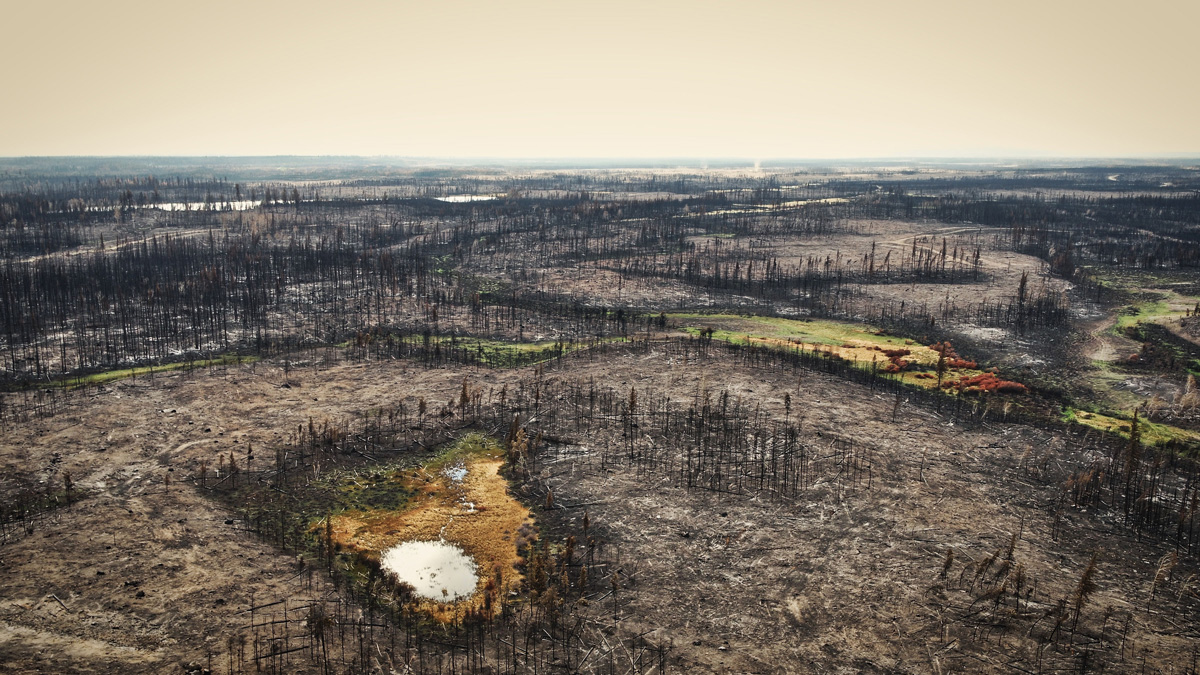 Photo: Jasaja Class
1,216,053 ha. burned across BC in 2017.
As of Nov. 30, 2017, 1,346 wildfires had burned over 1.2 million ha. since April 1, 2017.
This is almost 10 times the 10-year average for hectares burned in a fire season (141,064 ha.).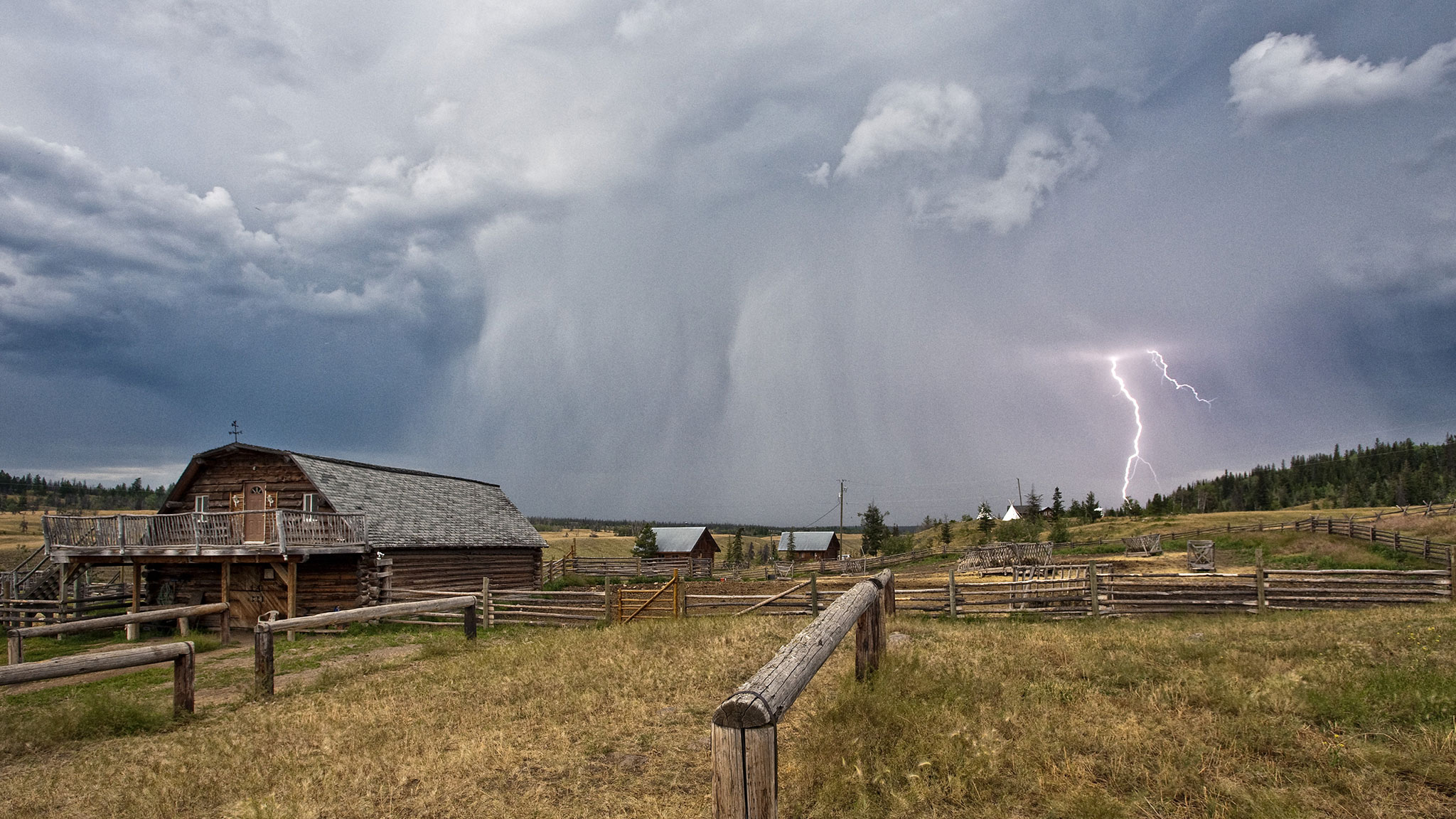 Wildfires caused by lightning
773
Photo: Michael Bednar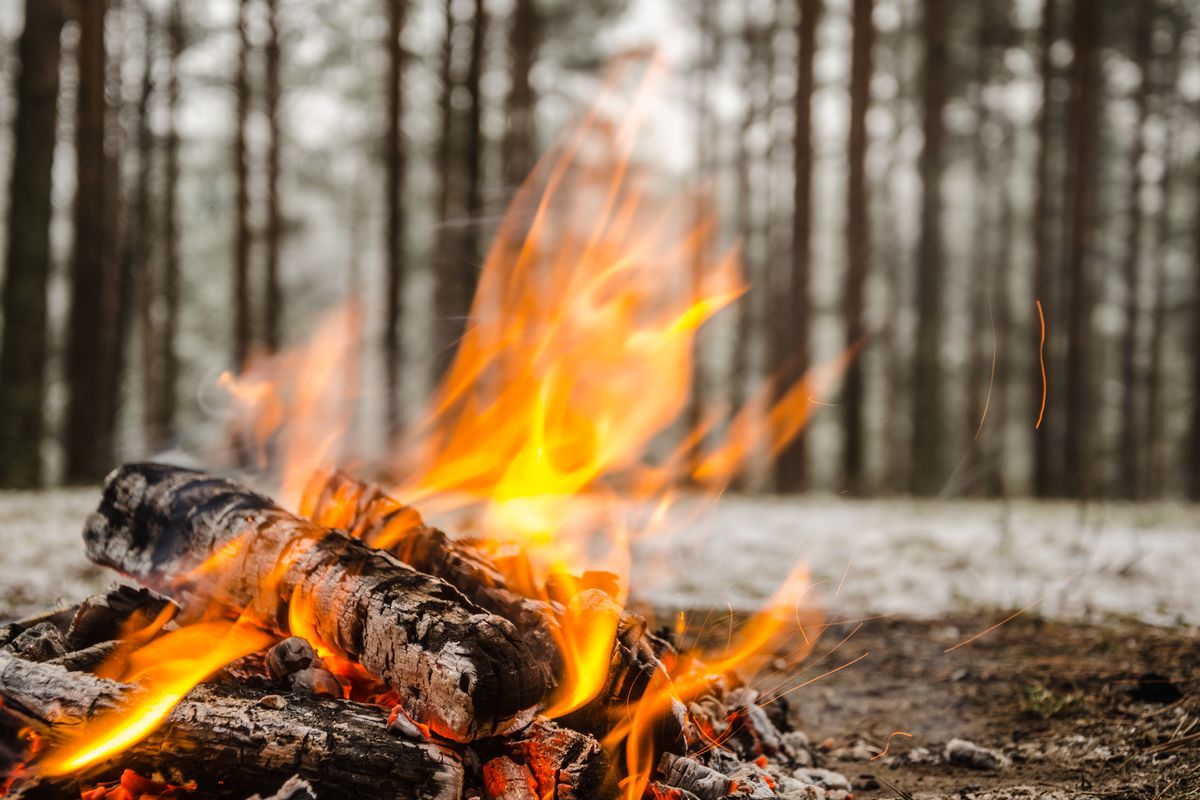 Wildfires caused by humans
552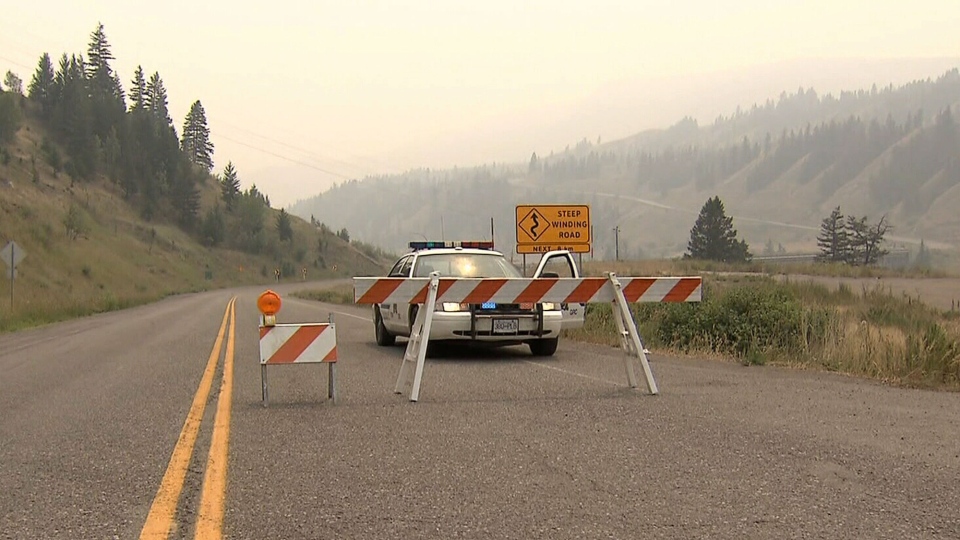 People displaced.
The previous record was 45,000 people in 2003.
65,000
Photo: Williams Lake Tribune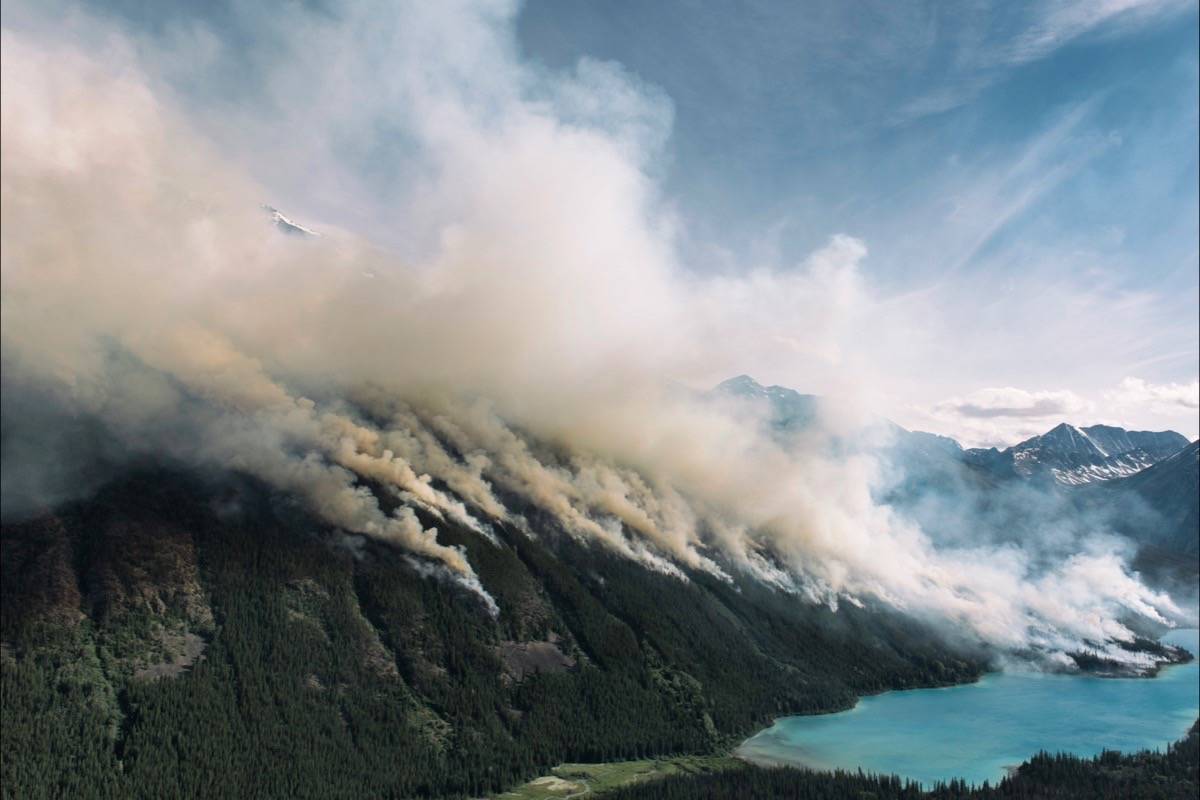 Aircraft deployed, including
planes and helicopters.
Pieces of heavy
equipment used.
236
363
Photo: WL Tribune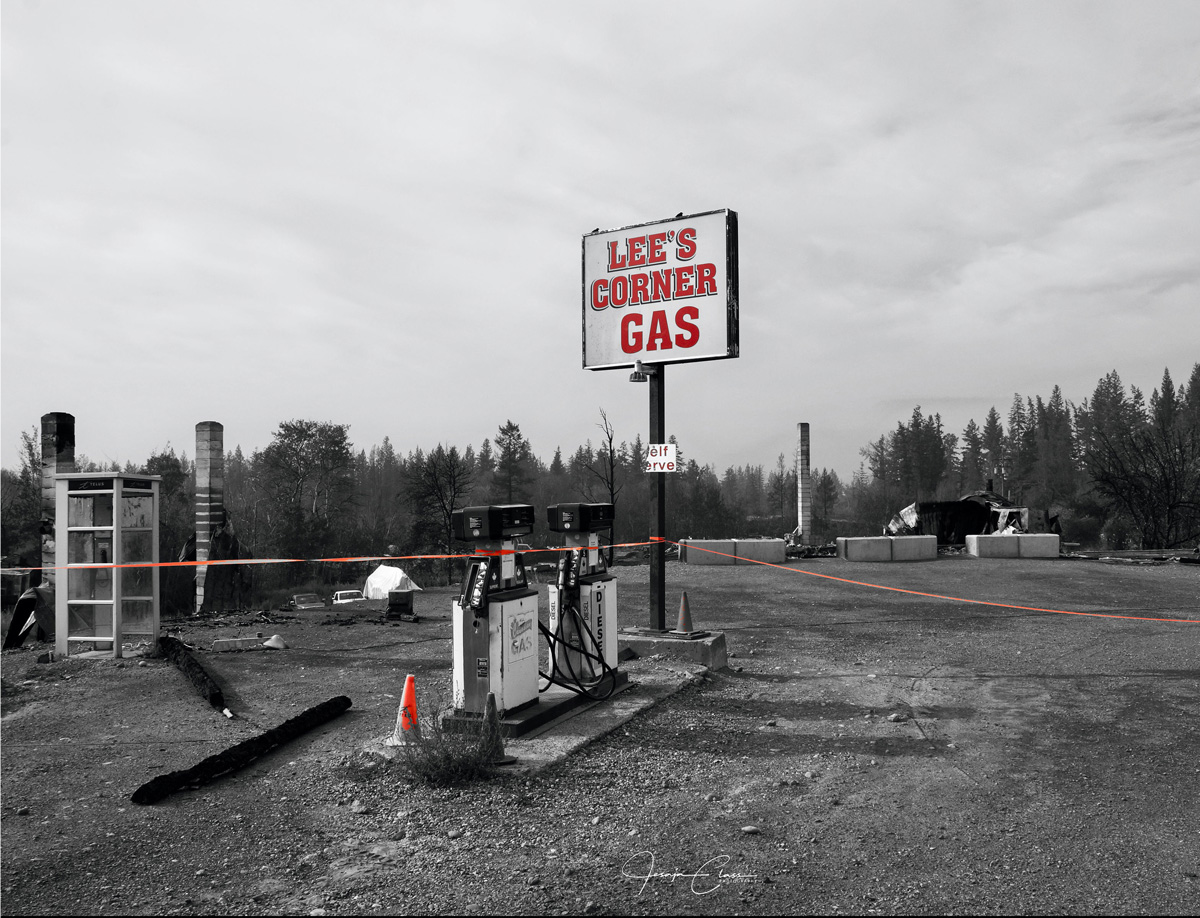 Buildings ranging from 
homes and barns to
commercial structures
reportedly destroyed
by wildfires
300
Photo: Jesaja Class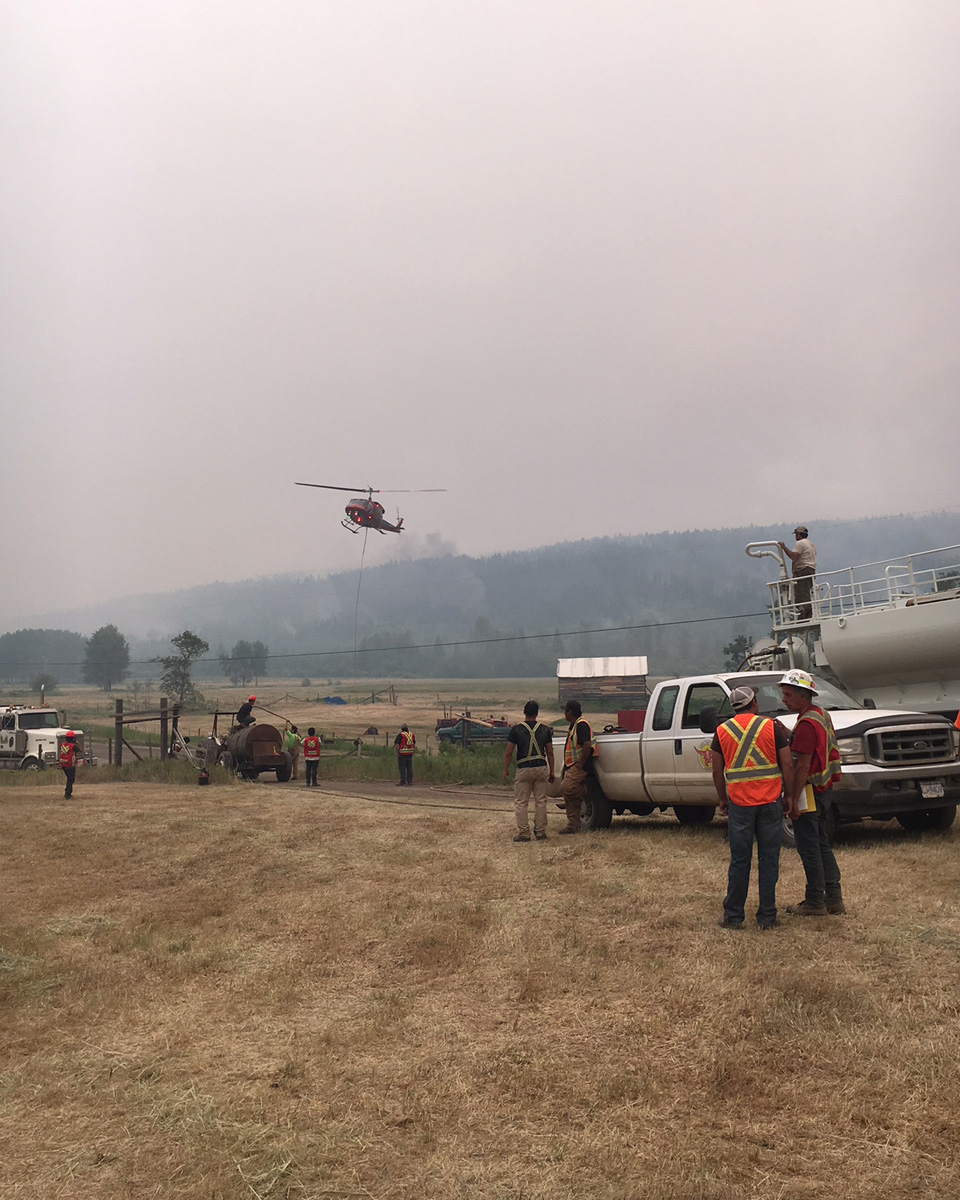 "The wind had picked up in a matter of minutes it felt like and the fire was now in the
crowns of the trees and running," he says. "All those people out there were my
responsibility and it was the scariest day of my life, I think."
Photo: Submitted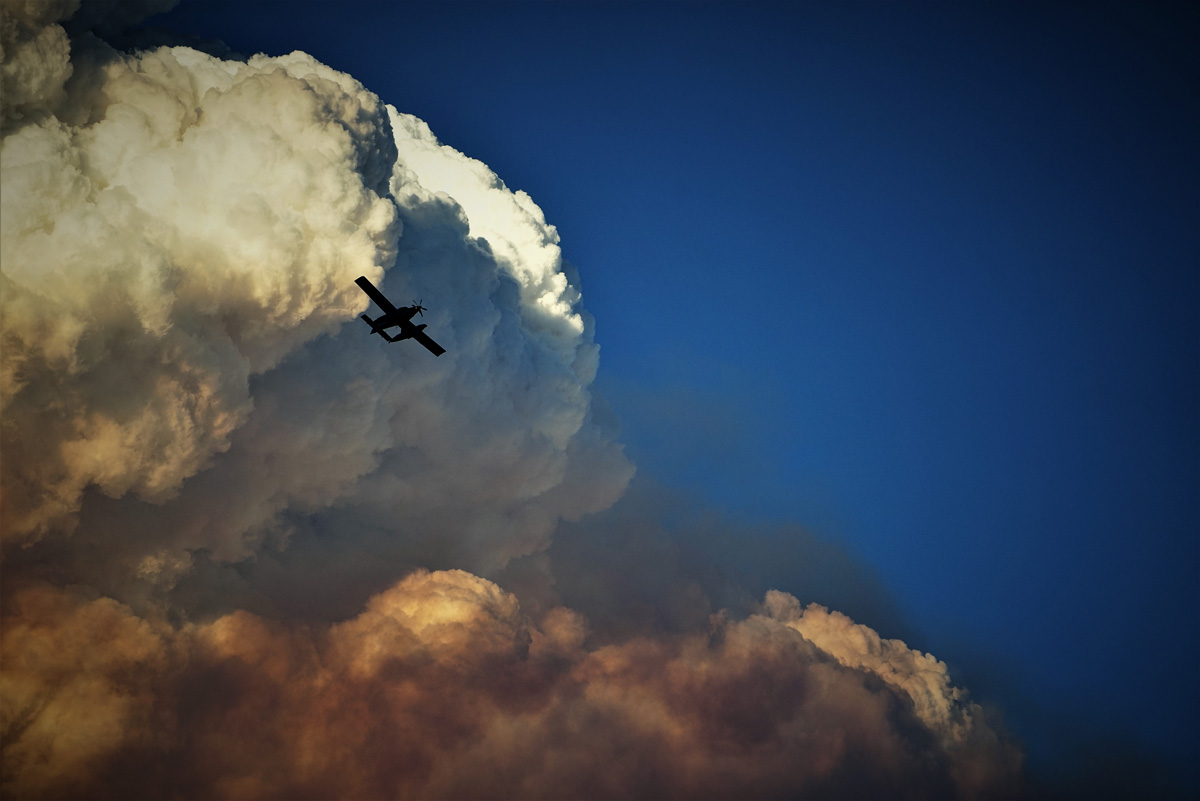 "That's one thing positive about Williams Lake,
we are a resilient, kind community. We have an
amazing group of volunteers. That's what
makes Williams Lake so amazing. In a time
when a crisis like that happens, you'd be
surprised the people that come out of the
woodwork to help, coordinate,
and work collaboratively."

- Dave Dickson
Photo: Wanda Sheppard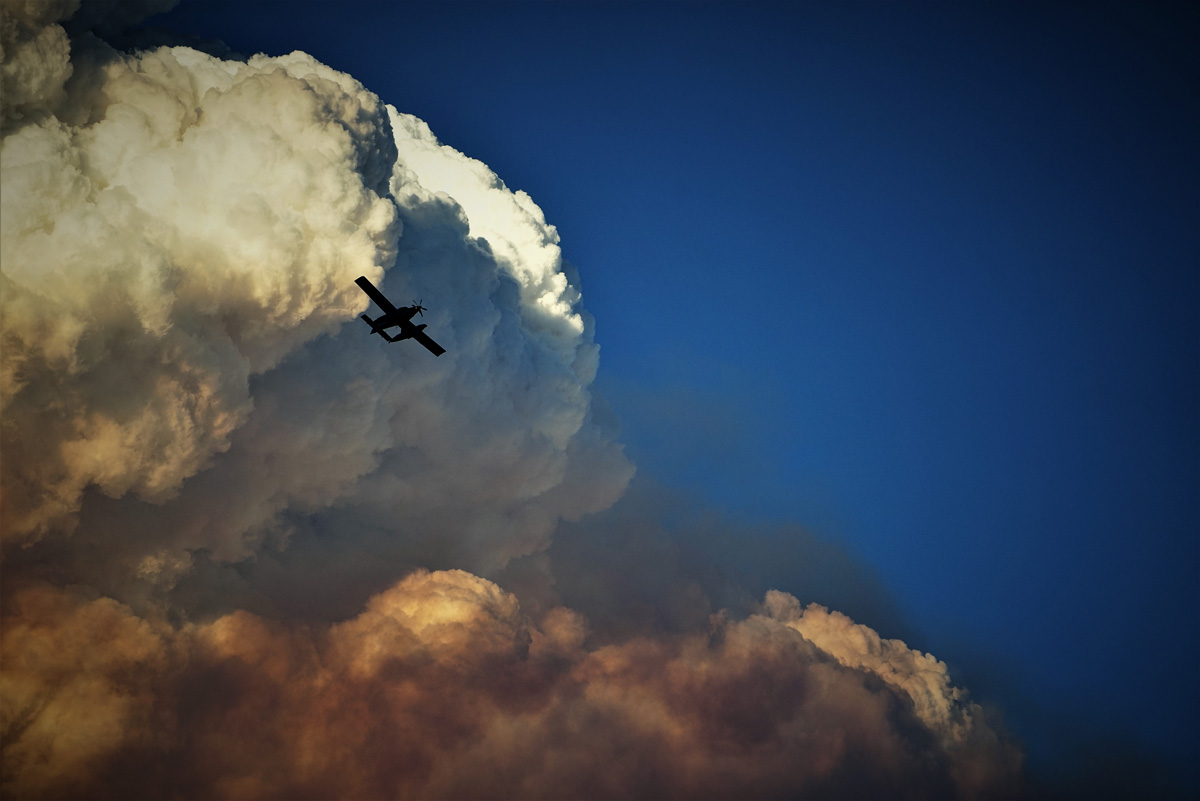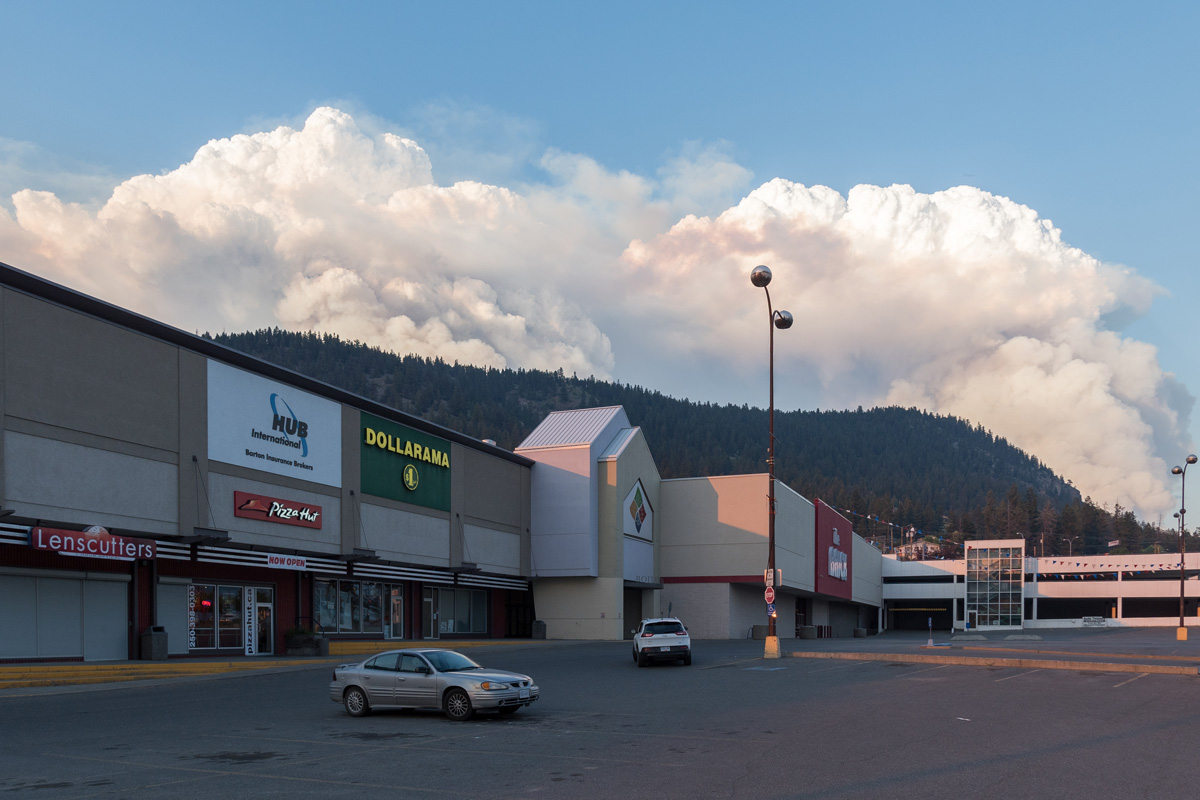 The total loss of sales in Williams Lake, 100 Mile House, Ashcroft, Quesnel, and the surrounding areas due to the 2017 wildfires is estimated to be approximately $69 million. Business owners lost weeks or even months of expected revenue due to the fires, and still had to cope with paying bills. Businesses that depend on a busy summer season could not build up the capital that they relied on to survive the slower business in winter. Lost revenues and inventory were exacerbated by trouble securing adequate labour when operations did resume. Many employees simply did not return to their jobs.
Photo by Rick Magnell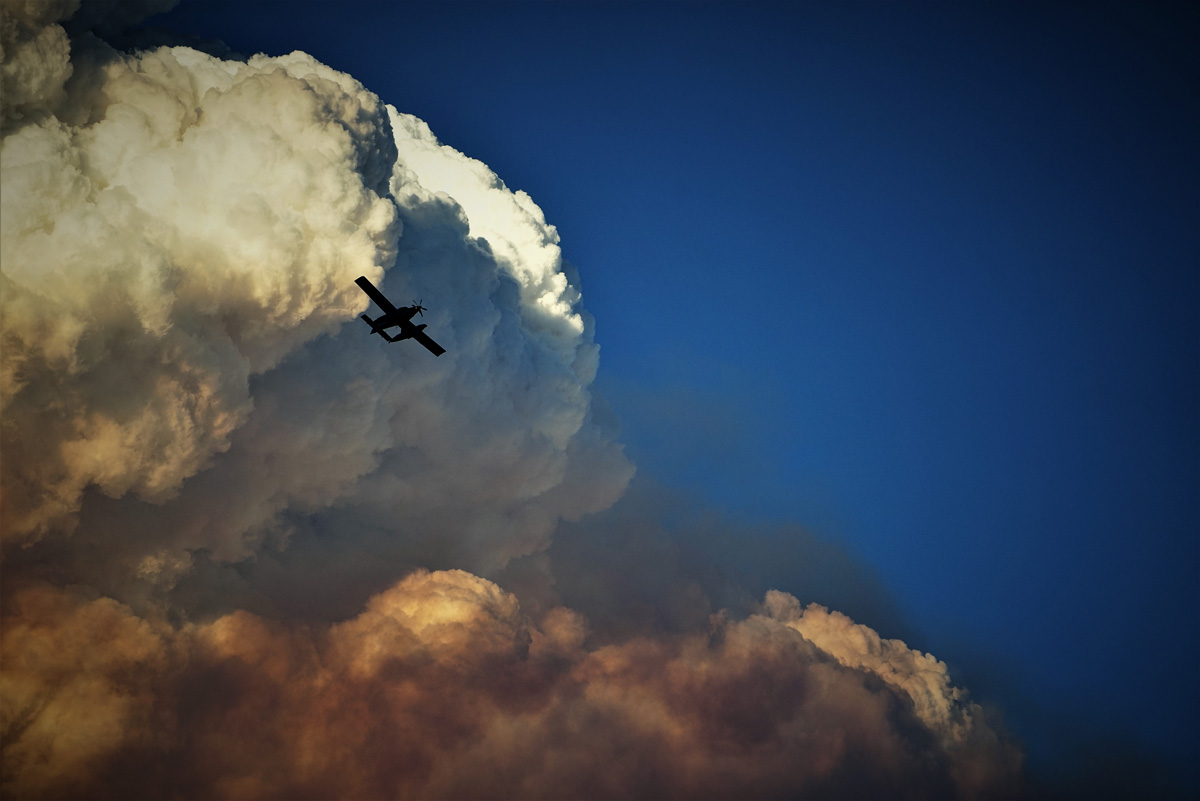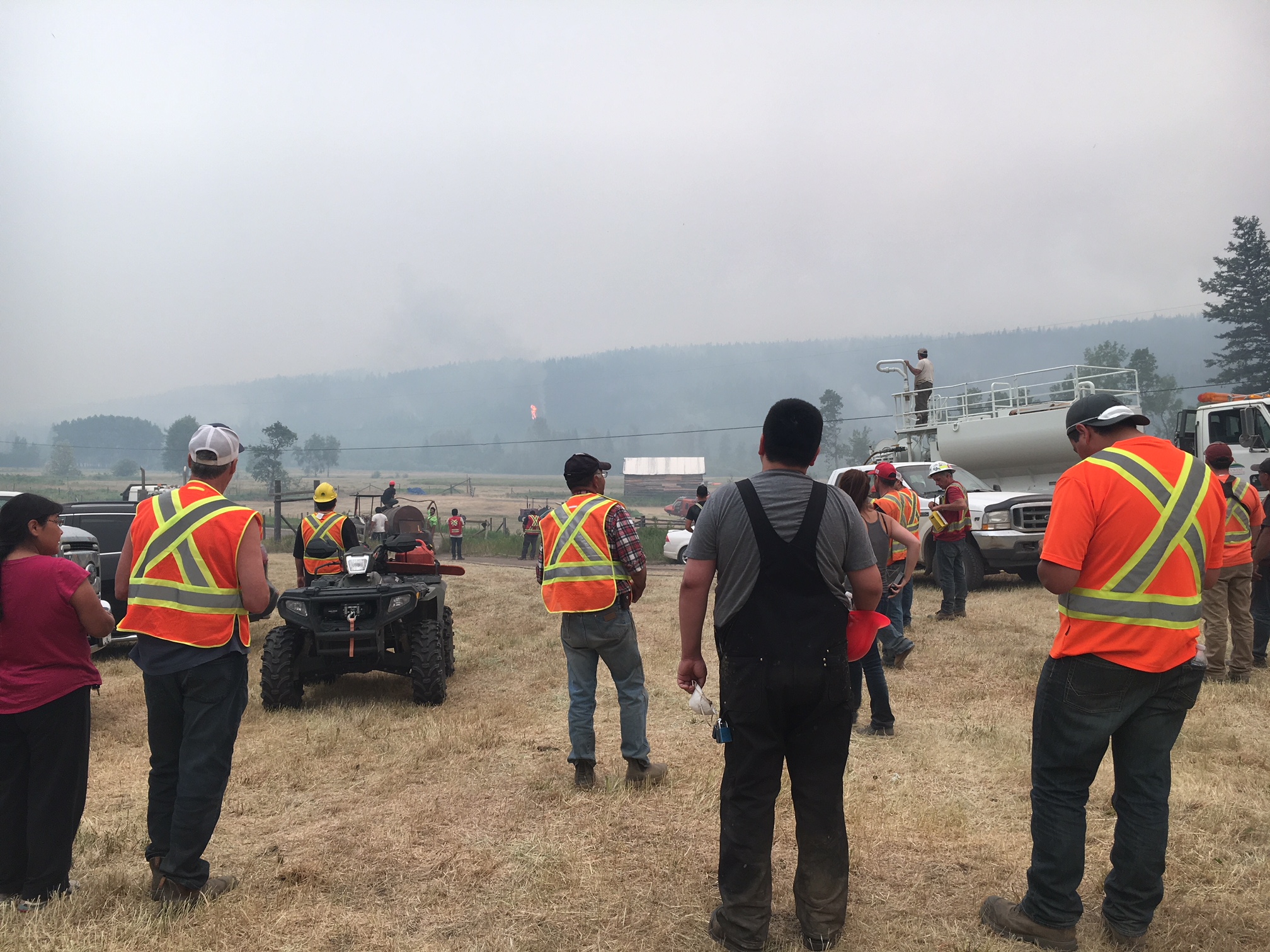 Those that stayed behind despite the Evacuation Order to protect their homes largely worked without support from the BC Wildfire Service, whose resources were already strained. On their own and not allowed to return to their properties if they left, many ranchers and First Nations members remained to fight the fires that would have torn through their homes otherwise, using their knowledge and experience of the landscape to assist them.

Unintended consequences of evacuation by government officials led to past trauma from residential schools resurfacing for some First Nations community members. At evacuation centres, individuals recalled additional stress related to language barriers and lack of culturally appropriate support for their community members, and there were also reports of racism.

West of Williams Lake in traditional Tsilhqot'in territory, First Nations governments faced provincial and federal challenges to their jurisdiction over managing the evacuations of their own communities. In reflecting on these issues, the Tsilhqot'in National Government (TNG) produced the public report The Fires Awakened Us ̧ with 33 calls to action to address the specific challenges that each of their six member communities faced in the 2017 wildfires. In 2018, TNG, Canada, and B.C. signed the Collaborative Emergency Management agreement to commit all three governments to work together to identify best practices and build the capacity of the TNG communities in emergency management.
Photo submitted by Xa'tsull First Nation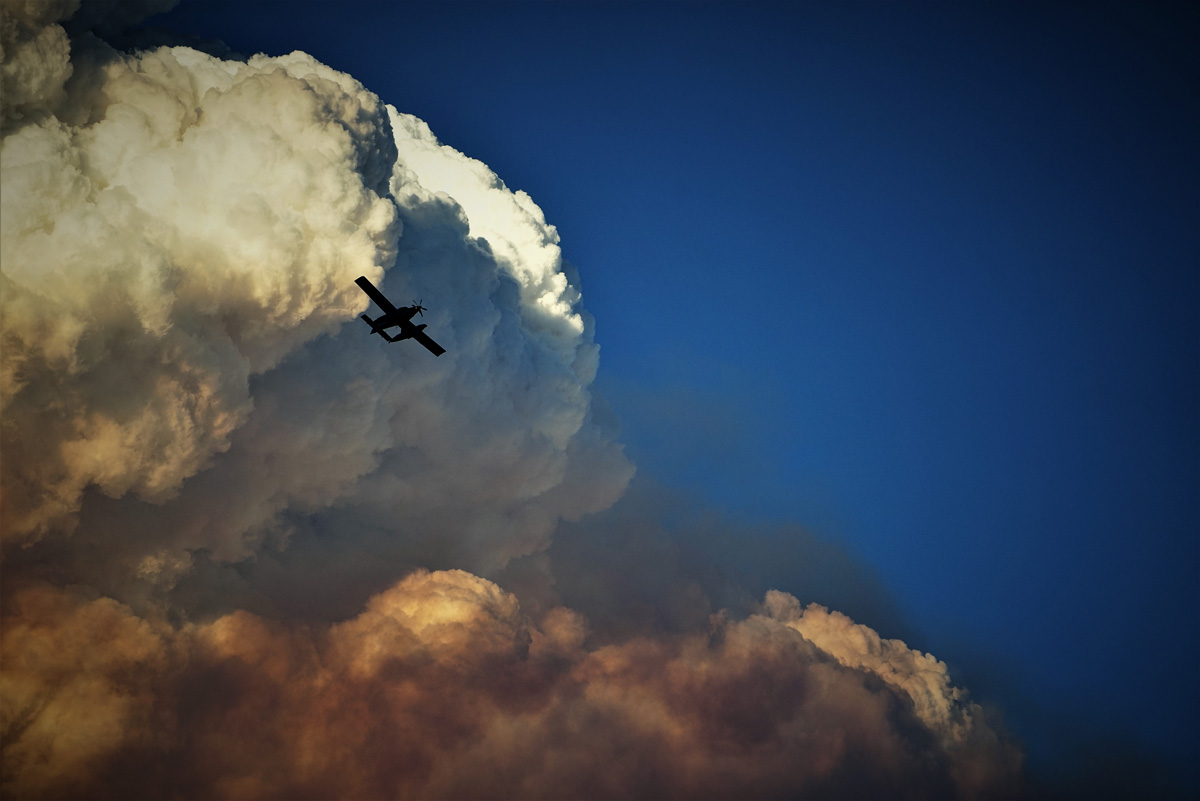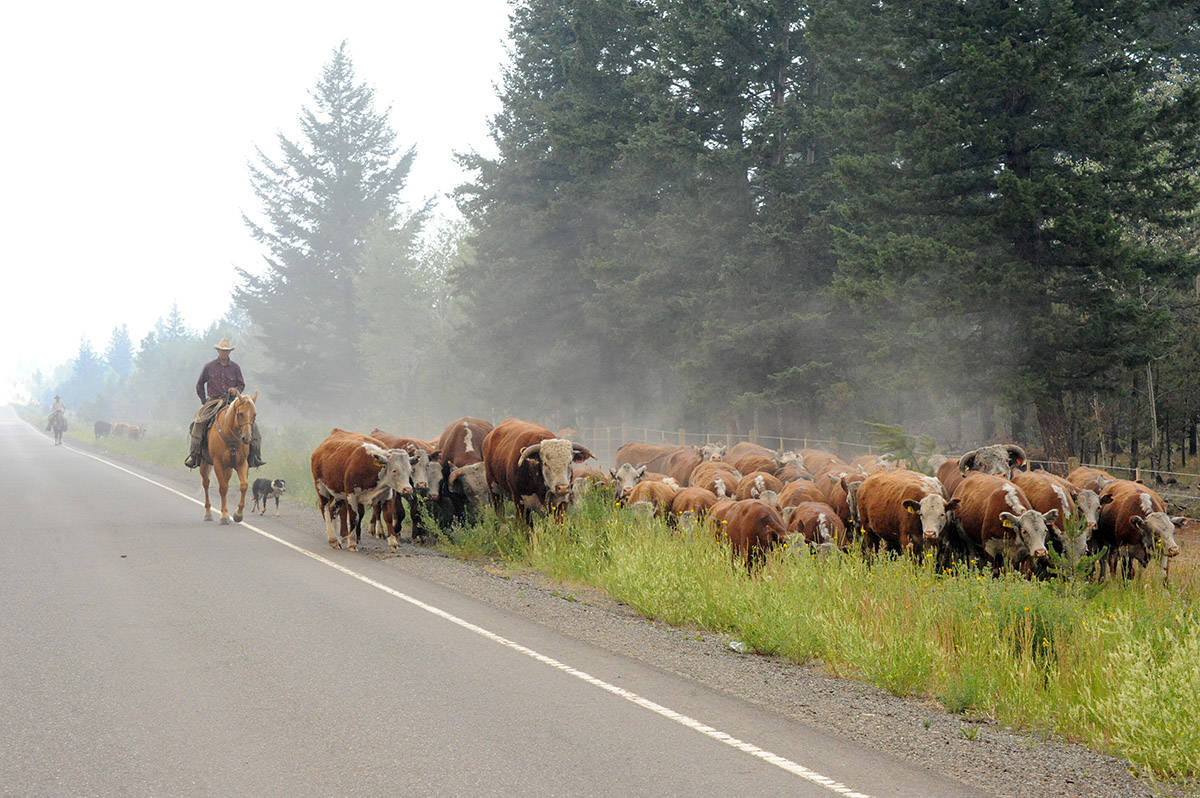 As Ranchers evaluated the effects of the fires, they found that the fires had taken 2000 cattle, 850 km of range land fencing, and an additional 335 km of private fencing. Wildfires had also burned a substantial amount of grazing lands, and in 2018 cattle would not be able to reach their normal average weights which
resulted in lower financial returns for ranchers.

The 2017 Canada-British Columbia Wildfires Recovery Initiative provided up to $20 million to assist agricultural producers with recovering from the wildfires. The initiative helped with covering a portion of the costs related to caring for the surviving cattle and the grazing land that had been lost.
Photo by Williams Lake Tribune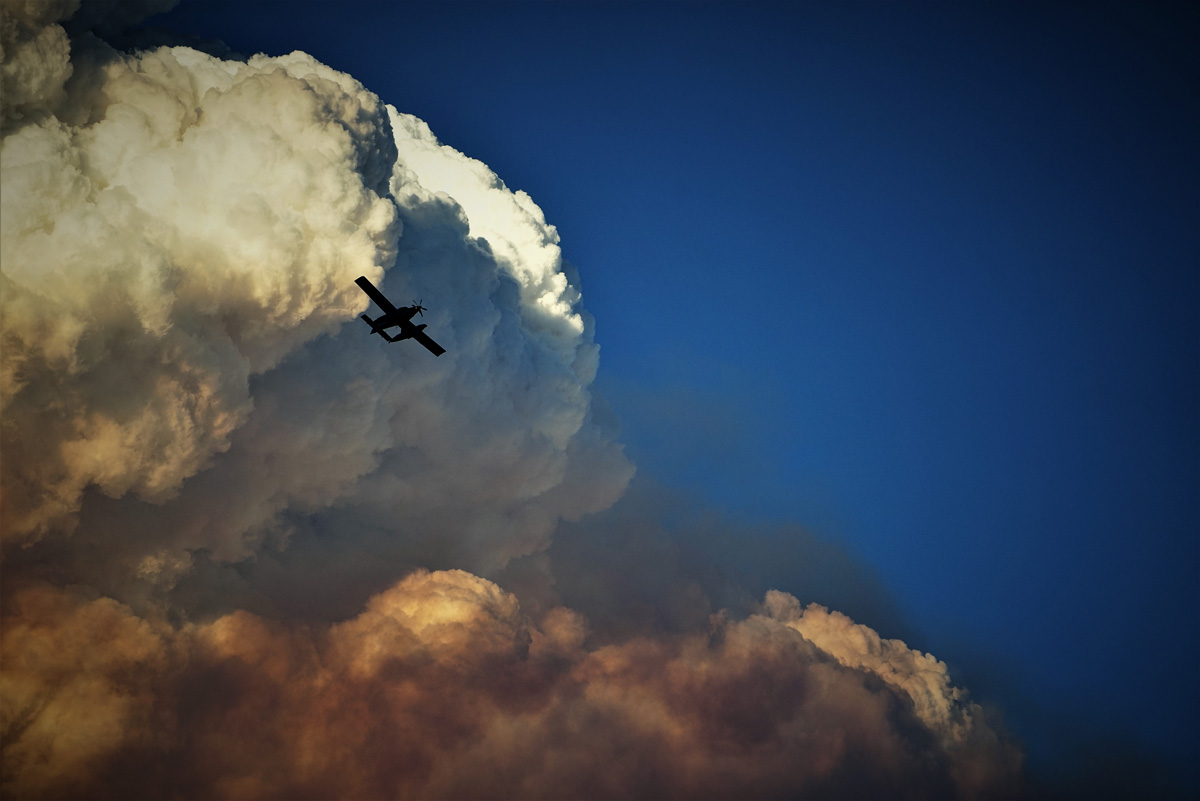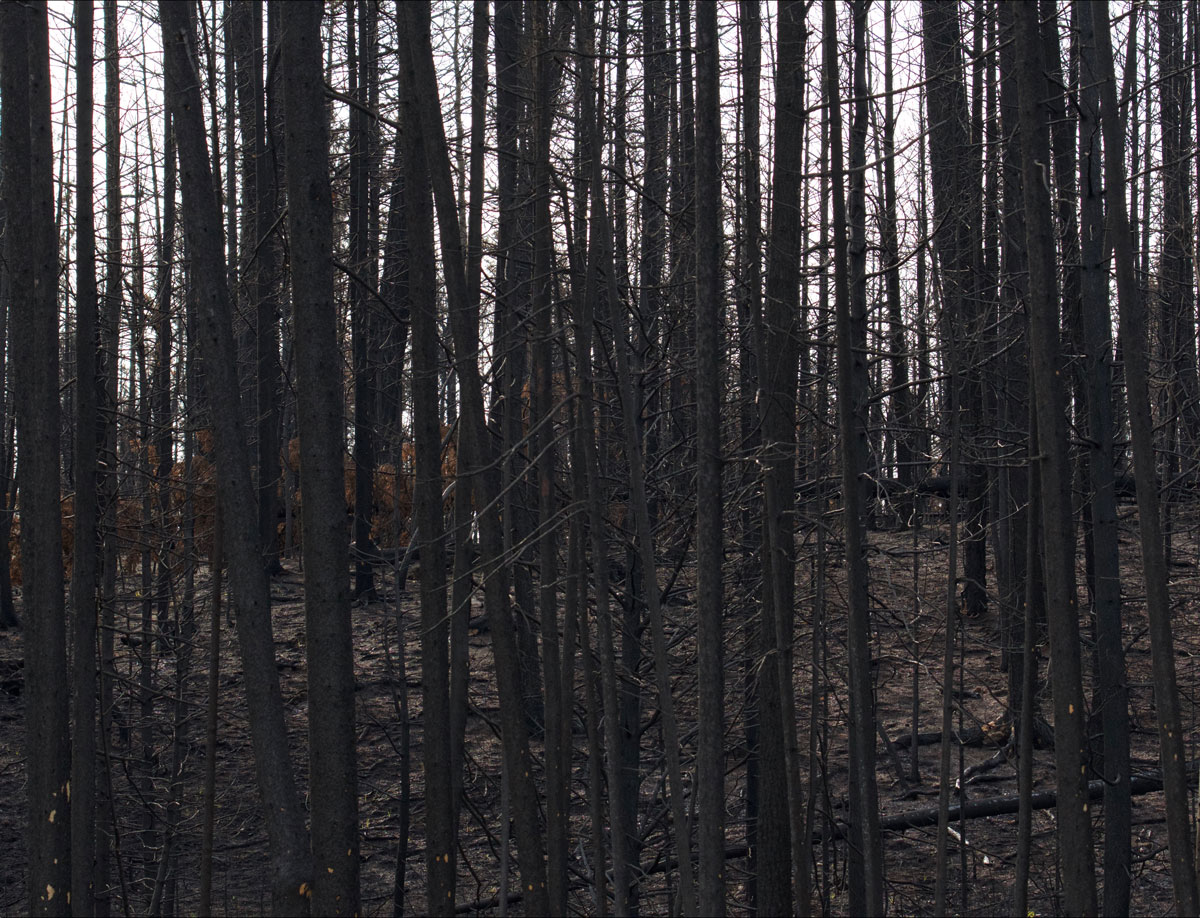 In total, the 2017 Wildfires affected 1 million hectares of forest land; however only a portion of the forest land base is fit for use by the forestry industry both now and in the future. This portion is called the Timber Harvesting Land Base (THLB). The Three Timber Supply Areas (TSA) of the Cariboo are the Quesnel TSA, the Williams Lake TSA, and the 100 Mile TSA. Combined, these three TSA's sprawl 8.248 million hectares. The THLB or land area on which timber harvesting is permitted (subject to government regulations) covers a total of 3.5 million hectares. The wildfires burned 22.5% of the Quesnel TSA's THLB, 17.7% of the Williams Lake TSA's THLB, and 12% of the 100 Mile TSA's THLB.
Photo: Michael George White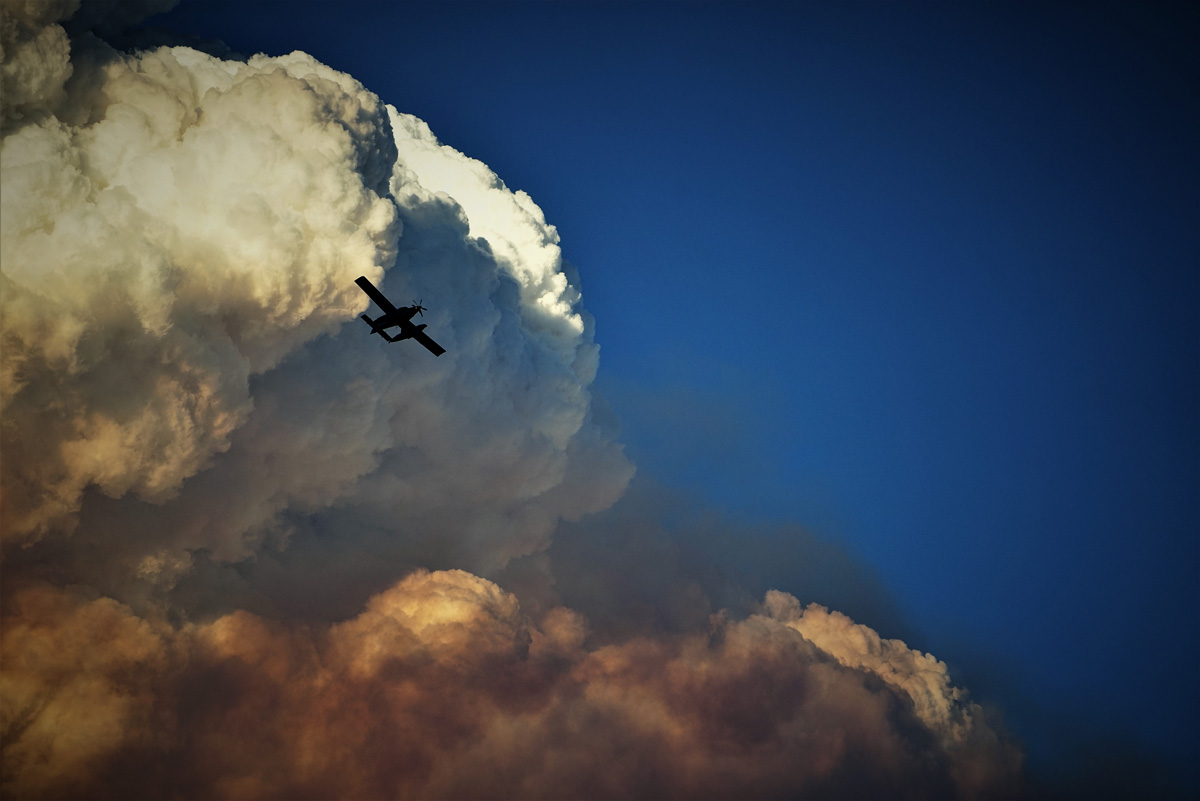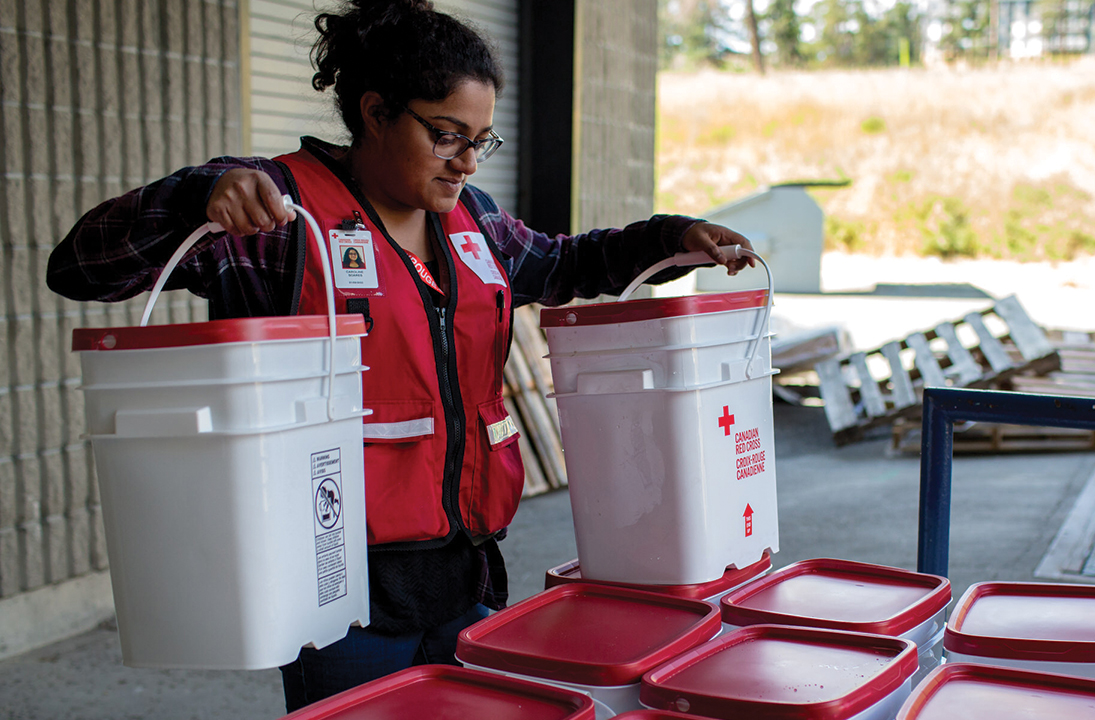 Throughout the 2017 Fire Season, Canadian Red Cross:
• Distributed 52,900+ relief items which included blankets, comfort kits, personal health items, and vouchers for food and clothing.
• Supported 22,600+ households with financial assistance and house clean-up kits.

Efforts made by thousands of volunteers and local organizations - like the Salvation Army – provided services such as meal preparation, animal care, fundraising, and emotional/spiritual care were provided.

Over the next 2 years:
• 3,000+ eligible small businesses, not-for-profits and First Nations cultural livelihoods received financial assistance.
• 3,600+ households received financial assistance to support with their ongoing recovery for needs such as: temporary accommodations or mortgage payments, fuel to heat homes, repair or reconstruction of damaged or destroyed homes.
• 176 community partnerships were established to support local organizations, including 33 partnerships with community groups focused on providing mental health and well-being supports to affected individuals and families.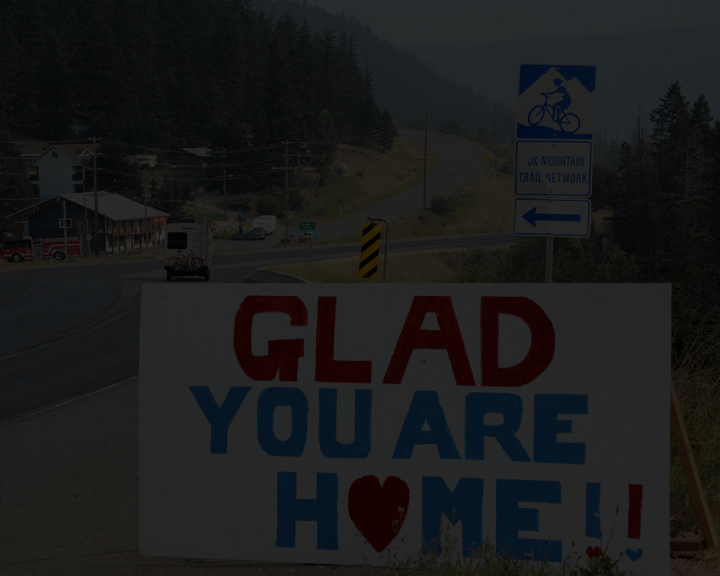 "Being home has been extremely important. Nightmares, sadness, and depression have become less. Trying to remain positive and excited about new home, sheds, fences, livestock, garden area, and possessions continues. Old memories remain and new ones are continually being made. We are survivors."

- Lorraine Jasper